The temperature of the world is terrifyingly on the rise, and the clothing manufacturers are producing fabric, keeping this purpose in mind. Bamboo clothing is meant to provide gentle and moisture-wicking fabric, especially in summer.
Bamboo Clothing manufacturers originate fabric from the pulp of natural bamboo grass. The reason behind the popularity and increased demands of bamboo clothing over other materials is its unlimited benefits. 
Bamboo clothes are highly antibacterial, naturally UV protectant, powerfully insulating, and the softest fabric on earth. With the upheave of the fashion industry in the 21st century, the designers aim at providing fashion with comfort, and they introduced bamboo clothing to ensure soft and eco-friendly apparel. 
Several Bamboo Clothing manufacturing companies and industries are already producing apparel that is naturally hypo-allergenic and highly breathable.
Getting started with your own clothing brand demands much more than concentrating on the designs. According to my experience, you can achieve a lot more for your clothing brand when you collaborate with some of the best bamboo clothing manufacturing companies overseas. Lucky for you we have a detailed guide on the best sourcing companies. Checkout this article on the Top 10 Sourcing Companies.
List of Bamboo Clothing Manufacturers:
Manufacturers

Address

Royal apparel

91 Cabot Court Hauppauge, New York 11788


Shantou Xinxingya Knitting Industry Co., LTD

Qianjin Road, Huangguang Industry Zone, Gurao Town, Chaoyang District,Shantou City, China

Boody eco wear

11633 Sorrento Valley Rd., Suite 402 San Diego, California 92121


Cariloha

Cariloha headquarters
280 W 10200 S Sandy, UT 84070 Worldwide distribution center 1475 S. 5070 W. Suite D Salt lake city, UT 84104


Free fly

711 Meeting Street
Charleston, SC 29403


tasc performance

4308 Firestone Rd.
New Orleans LA 70001, US


Terrara

145 Royal Crest Court Unit 37 Markham, Ontario L3R9Z4

1. Royal apparel:
Royal apparel is a domestic manufacturer company located in Hauppauge, New York, America. The company offers a perfect emblem of organic viscose bamboo and organic cotton to its ecologically conscious customers.
Royal Apparel is selling its products to individual retailers and businesses of all aspects, including distributors, suppliers, private labels, individual stores, and clothing chains at wholesale prices.
The products range from viscose bamboo clothing, ecologically friendly and traditional options. The fabric is 100% organic cotton and plastic fiber RPET made of recycled polyester, fleece, and other products. 
Royal Apparel is serving the customers with its multiple services, including customized items, custom garments for business customers, B2B customers wholesale pricing options, and free freight trunk shipping nationwide over the purchase of $250.  
Services:
Private labeling

Ad specialty quality production

Custom manufacturing per your company's specifications

Blanks

Embroidery Services

Quick turnaround times on custom manufacturing services

Sewing services

Sublimation dyeing

Sample garments production

Wholesale pricing for business customers

Standardized sizing (custom sizing options available on custom production runs)
Products:
Organic comforts

Tees

Fleece

Sweatshirts

Tear away

Bottoms
Location:
91 Cabot Court
Hauppauge, New York 11788
Contact:
866-769-2517
Fax:
631.922.8438
Email:
sales@royalapparel.com
Click here to checkout their website
2. Shantou Xinxingya Knitting Industry Co., LTD:
Shantou Xinxingya Knitting Industry Co., LTD was founded in 1986, and the brand name is the reflection of an all-inclusive enterprise comprising manufacturing, dyeing and finishing, sales, and R&D. 
The company is well equipped with the latest mechanical technology of Japan and Germany. The list includes cylinder machines, jacquard machines, Lixin high-temperature air cylinders, Sanderson pre-shrinking machines, Karl Meyer warp knitting machines, Fuji stereotype machines, and the most advanced original cold dyeing production lines.
Shantou Xinxingya Knitting Industry produces specialized items including kidswear, intimate wear, swimwear, activewear made of fine bamboo fabric. It believes in continuous development and achieves the trust of global customers.
It is serving customers worldwide with its wide-ranging latest technology for more than 30 years as the company is a single solution provider from knitting to dyeing and finishing.
Products:
Sportswear

Underwear

Casual wear

Swimwear
OEM & ODM Services:
Singeing technology

Knitting material fabric supplier

Importing dying machine to expand output and avoid color shade
Contact:
+8613926787945
Location:
Qianjin Road, Huangguang Industry Zone, Gurao Town, Chaoyang District,Shantou City, China
Facebook:
Xinxingya knitting
Email:
Sales1@xinxingya.cn
Click here to checkout their website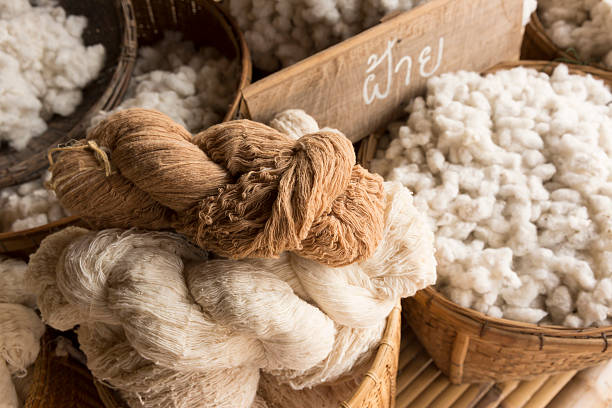 3. Boody eco wear:
If you are looking for an all-in-one bamboo clothing manufacturer for your brand, you are on the right platform. Boody eco wear is a USA-based bamboo clothing manufacturing company that serves clients with fabric made using naturally grown bamboo.
It manages to cope up with the most comfortable, sustainable, and softest clothing choices. While choosing the fabric, creating designs, and crafting the bamboo essentials, Boody clothing manufacturers work to deliver quality products to our respected consumers. 
As their main aim is to provide sustainable clothing, therefore they use viscose fabric derived from original bamboo that is 100% organic and free from pesticides and fertilizers. 
Boody focuses on feeling good rather than looking good. Therefore, they are using super soft fabric. You can utilize their eco-friendly products from loungewear to athleisure with a soft, incredibly breathable, and comfortable collection.
Products:
The long list of their products include:
Bamboo Athleisure & sweats

Men's wear

Men's activewear

Boxers, brief and long

Facemasks

Babywear

Tops

Bottoms

Ladies innerwear

Socks

Bodysuits

Leggings
Location:
11633 Sorrento Valley Rd., Suite 402
San Diego, California 92121
Contact:
(858) 793-0150
Email:
Sales@boody.co.uk
Enquiries@boody.co.uk
Click here to checkout their website
4. Cariloha:
The company was established in 2007, and it sticks to its commitment to sustainable manufacturing right from its ground of source way back to your home. Cariloha is consciously integrating ecologically safe bamboo collection into your entire lifestyle, right from your clothing to sleeping.
Cariloha transforms the vast bamboo fields into comfy and sustainable bamboo viscose fiber to ensure a healthy and comfortable lifestyle for its eco-conscious consumers.
The process of making organic fabric from seasoned bamboo stalks includes several steps such as harvesting, drying, milling, and then sewing. The end result comes in the form of soft, fluffy bamboo viscose fabric that is 3 degrees cooler and double soft than cotton.
Products:
Activewear

Underwear

Sleepwear

Face Masks

Beach towels

Shirts

Pants

Hoodie

Jacket

Leggings

Bath towels

Socks

Bamboo comforters

Fast-drying travel clothes
Location:
Cariloha headquarters
280 W 10200 S Sandy, UT 84070
Worldwide distribution center
1475 S. 5070 W. Suite D Salt lake city, UT 84104
Contact:
1-800-884-5815
Email:
onlineservices@cariloha.com
Click here to checkout their website
5. Free fly:
While talking about 100% organic and eco-friendly material, bamboo clothing is the first choice of cloth merchants. The company came up with the idea of celebrating life above the water in a soft and comfortable fabric, definitely integrating bamboo collection.
Certified organic bamboo delivers supreme comfort and incredible performance when it is paired with instant-dry material. Along with providing comfort, it manages to serve with paramount protection against dangerous UV rays.
Free fly is manufacturing bamboo clothing that is far more breathable, moisture-wicking, and sustainable than any other cotton, wool, or synthetic fabric may be. 
Its main aim is to serve the clients floating on seas and oceans with a touch of quick-dry material to keep you covered. The company offers a royalty program to its loyal customers and renders free gifts, unlimited benefits, and free shipping on shopping from this trustworthy brand.
Products:
Men's wear

Tops

Bottoms

Hoodies

Women's wear

Kid's wear

Hats

Shorts

T-shirts
Contact:
(888) 314-9803
Location:
711 Meeting Street
Charleston, SC 29403
Email:
Info@freeflyapparel.com
Click here to checkout their website
6. tasc performance:
Based in New Orleans, tasc performance is an active lifestyle brand. It produces highly sustainable fabric and boasting a wide collection of high-performance products both for men and women that are perfect for outing and active life. 
After being tired of everyday fabrics and monotonous production procedures for years, the Andrews family decided to devise a better-performing garment. The fabric serves the clients for three purposes, including moisture-wicking, UV protectant, and odor repellent.
tasc Performance is formulated on the key principles of four units that define the entire company procedure i.e., authenticity, experience, innovation, and originality. 
The company enabled itself to present 15+ unique fashion fabrics over the period of 12 years. The material is purely genuine to tasc performance in its weight, texture, and blends.
Services:
Men's wear 

Women's wear

Yoga wear

Sportswear

Swimwear
Products:
Tops

Bottoms

Sweatshirts

Hoodies

Polo shirts

Pullover

Leggings

Skirts

Pants

Jackets

Long sleeve

Short sleeve

Underwear

Socks

Face + neck gaiter

Tees and tanks tops
Contact:
(504) 731 2989
Location
:
4308 Firestone Rd. 
New Orleans LA 70001, US
Email:
info@tascperformance.com
Click here to checkout their website
7. Terrara:
Terrara is a Canadian bamboo clothing manufacturing company that was primarily focussing on timeless, thoughtful, and comfortable panaches for sustainably conscious people. It serves people with comfy and certified organic bedding fabrics and sleepwear. 
The company is the female-led team established in 2007 and is designing a bi-annual collection of comfortable clothing using high-quality natural fibers integrating bamboo, Tencel, and organic cotton.
When the company laid its foundation, the sourcing of eco-friendly fabric was all new in the fashion industry. Hence, the founder created environmentally conscious clothing that fit and flatter all women equally.
Initially, the brand name was LNBF (LEAVE NOTHING BUT FOOTPRINTS), but with the progression over time, the brand was renamed Terrara in 2020 to reflect its growth and vision. The customers can put on fresh colours and silhouettes made of plant-based fibers and safe non-toxic dyes.

Products:
Women's wear

Tops

Leggings

Dresses

Sleepwear

Tunics

Undergarments

socks

Cardigans

Men's wear

Tees

Bottoms

Bedsheets

Pillowcase sets#

Quits

Towel sets

Duvet cover sets
Contact:
1-888-333-3081
Location:
145 Royal Crest Court Unit 37
 Markham, Ontario L3R9Z4
Email:
customercare@terrara.ca
Click here to checkout their website
Checkout our article on the Yiwu Agents: Ultimate Guide And FAQs