Yiwu Agents are procurement agents in China. Yiwu is the center of large enterprises and the import center of various  Chinese products. These products are imported all over the world. 
To deal with Chinese suppliers is a daunting task as there are certain complexities involved in terms of the language barrier, not knowing local practices, etc. Proper sourcing agents will help you cope with these suppliers. 
These sourcing agents will provide you with support in all the business proceedings and connect you to the right suppliers while ensuring lower purchase costs and quality products. Of course, if a buyer in Yiwu wants to survive and get good deals, the following three conditions must be fulfilled. 
The prices of the services offered by Yiwu agents need to be lower than other agents in China. This is a prerequisite for the existence of agents in Yiwu. 
The quality of the sourced material must meet the requirements of the customer. 
They must possess the skill to convince the customer that they can deliver the products to the specified location accurately and adequately. 
 To do so, Yiwu agents must have a high sense of social responsibility, highly specialized material distribution teams, efficient management, and talented personnel. 
WHAT DO YIWU AGENTS DO?
Yiwu purchasing agents provide one-stop solutions for buying, consolidating, and taking pictures. As a representative of suppliers, Yiwu agents usually charge commissions based on sales value rather than possessing the supplier's goods (as in distributors).
 The supplier receives the order from the purchasing agent and then completes it himself. The difference between Yiwu Agents and distributors is that distributors buy and resell products in China, providing services to the limited sellers or directly to consumers. 
TYPES OF AGENTS IN YIWU
China is today a global manufacturer of almost everything. They produce all the niche products you can think of. Chinese products have been approved and sold worldwide. Many countries are importing products from China. This helps in making enormous contributions to the national GDP.
YIWU's buying agents and sellers believe in economic rates, excellence, and ease of use when deciding products in China. Purchasers and buying agents buy goods from China that could result in financial gain. They assess the provider, discuss the agreement, and check the excellence of the product.
YIWU Export /Overseas Yiwu Sourcing Agent handles import/export duties and tax issues. This is difficult for companies or agents unfamiliar with the norms of a particular country to which they provide services. 
Yiwu export agents can reduce costs, reduce the risk of congestion at any point in the supply chain, and bring products to market faster. In areas where corruption is likely to complicate consultations, local procurement agents familiar with the community and traditions can quickly and efficiently leave bureaucratic formalism.
We call these people Solo business people. They do not register, have no office, or share an office with others. When it comes to payment, you often offer a personal account or your company account. 
Yiwu Sourcing agents support the process by which companies find sources of products and consumables at affordable prices and enable companies to reduce production costs. Sourcing agents may represent a single employer or run a business that provides services to multiple companies. 
The job may require multilingual knowledge as well as a good understanding of business and coordination skills.  Yiwu Sourcing agents have relationships with domestic companies and know where the required materials are. 
They may negotiate with prospective suppliers and may be able to make discounts and other deals that the company does not have time to negotiate on its own. Both sides have incentives to work with sourcing agents to save money and create long-term, valuable contracts with suppliers. 
A sourcing agent who is a full-time professional or freelancer for a company can assist foreigners in business to import products from China, and provide small-volume additional services such as packaging, customization, ODM, OEM, drop shipping, fast delivery, etc. 
Most enterprises require procurement, as leading manufacturers import high-quality industrial products at affordable prices from large countries like China.
That said, if you are an Amazon or online seller, you may want to consider importing your products from Alibaba, 1688, or elsewhere in China. You can see thousands of vendors even on the internet.
LIST OF TOP 11 YIWU AGENTS
Yiwu City is located in eastern China close to Shanghai, making this city very famous and a destination for all businesses, such as Yiwu International Trade Market, one of the world's major extensive little wholesale markets.
 If you are looking for reliable and professional Yiwu agents, we have listed the top 11 agents in Yiwu, providing one-stop Yiwu agent service.
1. Uniway Sourcing
My friends over at Uniway sourcing have also opened up an office in Yiwu. Uniway has been in business since the 90's. They are different from traditional sourcing agents. They help with everything from designing all the way to shipping. They also offer an Yiwu sourcing service for private label and wholesale products from Yiwu.
I can vouch for them since i have worked with them. The management and owners are all foreigners, this makes it really easy to explain requirements for the products. It is also really easy to discuss ideas and design since they have native english speakers.
2. EJET Sourcing Company
Yiwu's main sourcing agents provide one-stop solutions to help EJET Sourcing handle all aspects of product sourcing in Yiwu. EJET can act as a supplier and chain manager by overseeing numerous factories and supporting product design, raw material sourcing, and production process planning. 
It can also help you select and manage suppliers and manufacturers and act as a business consultant. EJET's sourcing service can eliminate the stress of purchasing from Yiwu China and avoid problems and errors impacting your business. 
3. LEELINESOURCING Agent
LEELINESOURCING Agent is the leading sourcing agent that imports or buys all types of goods for you. If you want to buy something from China, need to deal with the suppliers, and want these products to be shipped in your country no matter where you live, then this sourcing agent is the ultimate choice for you. 
This is the most reliable sourcing agent that does everything for you from dealing with suppliers, arranging meetings, telling you the exact price of the product without taking any hidden commission, doing strict quality inspections, shipping arrangements, and everything in-between. 
4. JINGSOURCING Company 
As one of the leading agents in Yiwu, JingSourcing can help you find reliable factory/suppliers, search competitive prices, fulfill orders, ensure quality, and deliver goods or products to your doorstep. The company is helping sellers on Amazon, building e-commerce businesses, and helping international companies grow their businesses in China. 
JingSourcing supports sourcing products, including Stationery, electronics, hardware, home, garden, toys, outdoor, apparel, etc. Besides this, this company has a great deal of experience in exporting socks, underwear, and fashion jewelry.
5. AMANDA INTL Group
As Yiwu's agent with an average of 10 years of experience in the export business, Amanda INTL Group offers a low-cost, one-stop export solution.
As the company serves international importers and buyers worldwide, Amanda's employees have more than 12 translators in other languages, allowing customers to guide the market to buy and sell. Amanda Intl supports customers in different languages ​​to make the process easier. 
6. MEENO GROUP
Yiwu's best sourcing agent can always provide the best comprehensive solutions and services to import products successfully from China. Meeno Group is one such procurement agent. With over five years of procurement experience in Yiwu city, Meeno group provides the best one-stop service to meet the needs of their customers.
7. GOODCANTRADING COMPANY
GoodCantrading is a sourcing agent based in Yiwu, China, with offices in Guangzhou. This company has broadened its horizons and is exporting Chinese products to clients all over the world. 
Goodcantrading has over ten years of experience to meet customers' needs and provide personalized service. They have about 12 language translators to help clients communicate with them, understand their needs, and solve future problems.
8. YIWUU Sourcing Agent
Yiwu Sourcing Agent belongs to the global trading company Double Import & Export. Crucially, they provide professional services for international trade such as procurement/purchasing agencies, translation services, export agencies, and more.
9. LINKYIWU Sourcing Agent
Linkyiwu, an independent third-party service provider in China, is one of the best sourcing agents in Yiwu. The company guides the wholesale market of Yiwu, connects with many suppliers and factories in Yiwu and its surroundings, and provides many services to help you achieve the highest standards to meet customer needs.
10. UNION Service Agent
Union Service is a member of the Sellers Union Group, founded in 2010. The company aims to be a reliable partner of customers in China, capable of providing quality service to its customers, including products, prices, delivery, and reliable after-sales service. 
11. Trendimius Sourcing Agent
Trendimius is the most reliable sourcing agent having 8 years of experience that covers a wide range of services. Choosing the best product under competitive prices, arranging meetings and dealings with different suppliers and shipping is its entire responsibility. This sourcing agent always does quality inspections and delivers the right product to your doorstep.
HOW TO DIFFERENTIATE BETWEEN A GOOD YIWU AGENT AND A BAD ONE?
Good Agent
Choose a sourcing agent who can provide an accurate reference from other businesses. Take the time to speak with these references and also don't forget to check their website. See how long they have been working with sourcing agents and the quality they deliver. Ask them whether they recommend the sourcing agent.
Bad Agent
Not all agents are reliable, they give you misinformation and take advantage of your ignorance. They tell you wrong prices and take their commission secretly. Quality is also at risk while you are having a bad agent. They have no background history, no proof, and show red flags.
WHY DO YOU NEED A YIWU AGENT?
Some competitive factors in the business decide whether to choose an agent or distributor. Yiwu Agents are usually a cheaper option, and they can help you manage your sales more efficiently.
However, there are tax implications in many cases, and there is no guarantee that the Yiwu agent will not provide services to competitors. 
 Yiwu Agents are often based in China and represent multiple services or product lines. They may operate exclusively as the only agent of a company's merchandise or services in that marketplace or as one of several agents.
 It is essential to ensure that the Yiwu agents have a role in China that is clearly defined and identified in a separate contract (agreement) with the agent in China. 
An essential practical step when conducting a fact-finding mission to China will be meeting with future agents to determine their abilities and credibility. These agents build a strong relationship with their clients through high reliability and regular communication. 
Pay particular attention to the subtle differences in Chinese business culture. One of the best ways to determine the credibility of an agent is to meet the agent in your market and observe the agent's knowledge and presence in the market. 
Here are some critical considerations to consider before choosing Yiwu agents: 
Do you have a good network and contacts? Do they have a relationship with the right person? 

Do you have your own experience in the field? They have sufficient knowledge; have they represented similar products before? 

Can they help with marketing? 

Reputable companies with good contact networks may not be flexible or open to business methods. 

Young, dynamic companies tend to be flexible, innovative, and willing to prove their worth. The downside is that contact with experience can be limited.
WHAT SERVICES DO YIWU AGENTS OFFER?
Yiwu Sourcing Agents provides a variety of services. Some agents are limited to specific services, but you can find a suitable agent to cover the entire process. Some of the services offered by top sourcing services such as :
Searching for the right supplier 

Supplier communication 

Dealing negotiations 

Best price negotiations 

Sample preparation 

Quality inspection 

Warehouse storage 

Processing of export documents 

Freight arrangement 

Processing of import documents

HOW MUCH IS THE COMMISSION FOR AGENTS IN YIWU?
Fees for Yiwu Sourcing Agents are diverse and based on reputation, quality of service, and what the agent offers. 
 You should discuss the fees with the procurement agent in advance so that you do not experience any discomfort later. Commissions are negotiable. 
 This fee depends on the type of product you purchase and your requirements. The percentage depends on the product you purchase and the services required by the procurement agent.
DO YIWU AGENTS CHECK QUALITY AS WELL?
It depends on the agent they are using. Yiwu agents are recommended because the agent provides inspection services to their customers or contacts them in advance. 
Some agents use third-party inspection services for your products. The best agent provides in-house quality inspection through high-quality indicators and frees warehousing to store products safely.
CAN YIWU AGENTS REPACKAGE PRODUCTS?
Yes, YIWU agents repackage products. Some reliable agents repack products themselves and some agents involve the third party in the process of repackaging. Reliable agents also take full responsibility to communicate with providers to brand the packaging and logos.
WHAT ARE SOME DRAWBACKS ANS RISKS WHEN DEALING WITH AGENTS IN YIWU?
Some risks are possible while dealing with agents in YIWU. The possibilities you may face while trading a Yiwu agent are: 
Some Yiwu agents not only take their commission from you but also take their commission from the suppliers. In doing so they do not negotiate lower prices which would have been otherwise possible.
Some Yiwu sourcing agents do not adhere to the quality requirements put forward by their clients and have a small number of suppliers at their disposal with which they conduct business.
Therefore, while doing business through Yiwu Sourcing Agent, you must choose a reliable sourcing agent with transparent services.
DO YIWU AGENTS HELP WITH NEGOTIATION AS WELL?
Most Chinese Yiwu Agents assist in price negotiations in the Yiwu market. If you are new to Yiwu Market, it would help if you considered getting the help of a procurement agent to negotiate the price. Sourcing agents are better aware of markets and trends. 
CAN YIWU AGENTS DO SHIPPING AS WELL?
YES, YIWU agents do provide shipping services. They provide transportation/ freight transportation services in Yiwu. They have partnerships with many carriers and freight companies to offer their customers the best air/sea freight rates. 
For bulk orders, sea freight shipping is preferred that is slow but reliable. For urgent orders, agents use air freight shipping and if there is a tremendous amount of orders and you lived in a faraway country from China, then ship by rail is most preferred.
 No matter if you don't know about any shipping procedure, door-to-door shipping is also possible.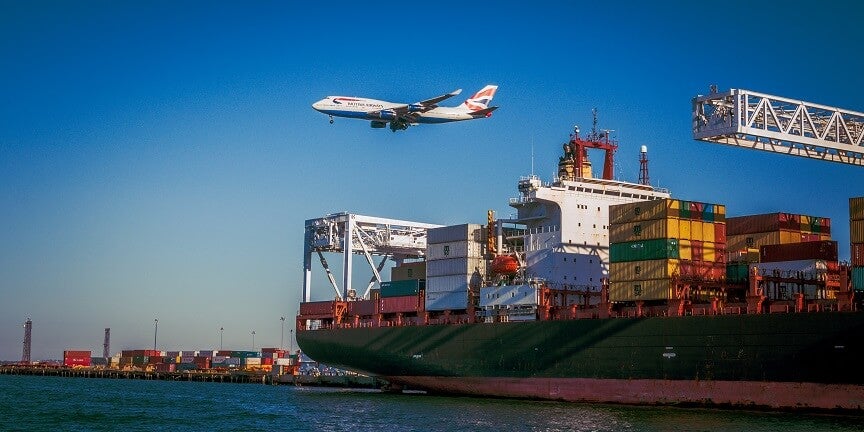 YIWU agents support all inland procedures, even with voluntarily designated forwarders. They are Certified Agents for Export Commodity Inspection and are one of the largest agents for customized arbitration. 
 The agent offers better rates to customers who use them as their sourcing agents. The agents also specialize in liquidating "difficult goods" by China's customs and export goods inspection agencies. The agent support businesses that have misplaced their products that may be infringing on their property rights. 
Before shipping your products safely to your country, they are placed in warehouses to protect them from any damage.