Searching for manufacturers who are low-cut cost, provide comfortability, and promise perpetuates an entire discussion of, "why not just produce ourselves?". If this question repeatedly surfaces in your mind, let me tell you, it is not easy.
These wholesale manufactures have a lot going on for them. From production machinery, dying,  stitching to packaging, these businesses have excelled in what they do. 
It takes a lot more than just designs to start your clothing line. Working with apparel manufacturers in other countries, in my experience, gives you a lot more bang for your buck. 
Check out our list of top 5 wholesale oversized t-shirt manufacturers. This will help you get your dream apparel collection made in no time.
Looking for wholesale t-shirts for screen printing? Click here to read more!
List of 5 wholesale oversized t-shirts suppliers and manufacturers:
Bigdaddyclothing

lijinghuichina

Globalsources

Prettylittlethings  

Dufiest 
1. Bigdaddyclothing 
The clothing business was established in May 2018. It started off with an online store in the US but now deals with neighboring countries. They have an extensive network of people looking for oversized shirts for the gym, outdoor working, or just a casual day around. It is mainly targeted to people on a bit higher side of the scale and often have problems finding the fit size. 
The bigdaddyclothing business has been dealing with graphic tees, which are printed and stitched under the business' supervision and are provided on a wholesale level in bulk amounts.
The business not only deals with oversized t-shirts but also makes hoodies, hats and beanies, and customized glass/mugs. Most of their shirts and hoodies are made from pure cotton and manufactured in their production facilities. 
Bigdaddyclothing business is quite famous for their influencer program, in which they allow other people to market their products and become part of the bigdaddy team.
Products:
Caps 

Beanies 

Hoodies

Oversized t-shirts

Customized glass/mugs
Location:
10 Fadem Road, Unit 2 Springfield NJ 07081
Contact: 
+1 908-497-9900
sales@bigdaddyclothing.com
Click here to check out their website
2. Lijinghuichina  
The idea of the business launched in early 2007 and the company got registered in mainland China in 2014. They are one of the top manufacturers in China that deal with exporting knitted materials on custom orders. Lijinghichina mainly deals with low trial orders, which are completed over a short period of time. 
Since they provide oversized t-shirts and hoodies to the USA, Canada, France, UK, Philippines, and some other places, the business has more than 100 registered employees. The oversized t-shirts are produced in one of their warehouses and are segmented based on the orders and sizes. Most of the batches produced are knitted and sewn with top-quality material. 
Though the material is top-quality and the customized printing takes time, the sales teams manage everything effortlessly. Moreover, the manufacturers deal with knitting materials that are more durable and have a promise of longevity. There's little to nothing we can say about dyeing because the material used is already ordered from locals in the desired colors.
Products:
Oversized t-shirt

Tank tops

Polo

Hoodie 

sweatshirt
Location: 
Room 508, Building 2, HaoYaHao E-Commerce Industrial Park, Dongsheng Road No.555, QingShanHu District, NanChang City 330012, Jiang Xi Province, China
Contact:
 info@lijinghuichina.com
0086-0791-85751128
Click here to check out their website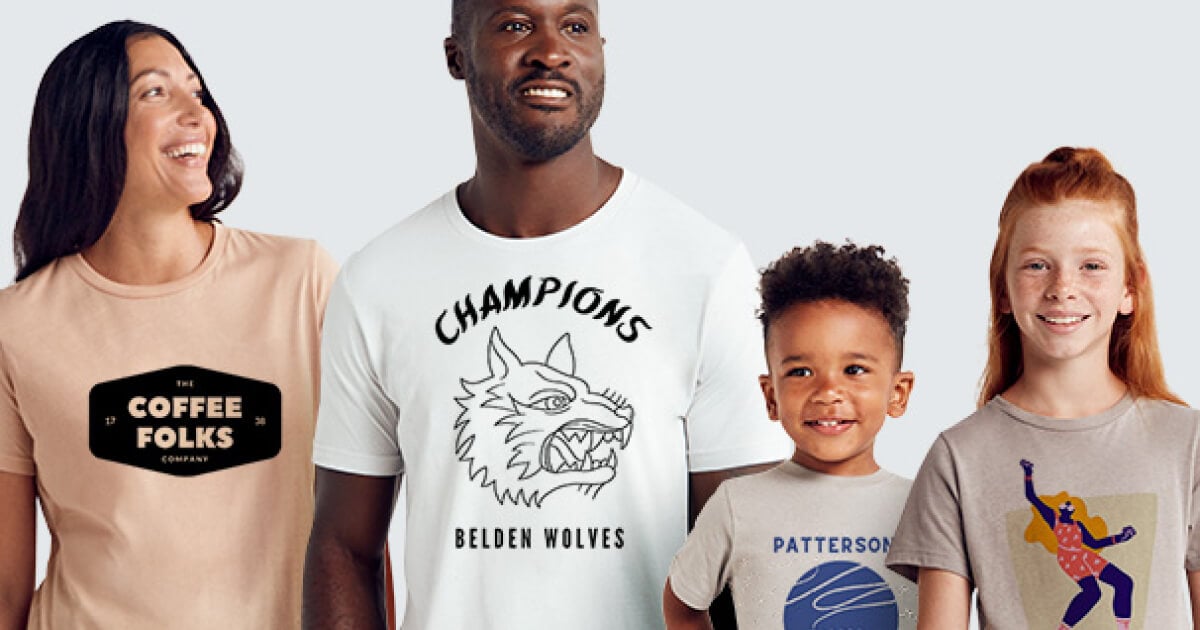 3. Globalsources  
Globalsources is a well-known B2B sourcing platform that has been facilitating worldwide trade for more than 50 years. Through trade events, web platforms, and periodicals, the organization connects genuine buyers and verified suppliers throughout the world with specialized solutions and trustworthy market intelligence. 
Most of their products in the oversized t-shirt range are made of pure cotton and are stitched at their warehouses. The business has been running globally and has its own printing, dyeing, and stitching method. One of the basic things which are quite common at Globalsources is the use of batch production for oversized t-shirts and polos. 
Usually, the raw materials are first dispatched from the warehouse and are ready to get started with knitting and printing. Essentially, these oversized t-shirts are pre-soaked and dried so they don't lose size or breathability in any case. Globalsources have separate sales management teams which look over custom orders, their dispatch time, and everything else which needs to be maintained.
Products:
Oversized t-shirts

Polo

Women t-shirts

Long-sleeve t-shirts
Location:
Mainland China and hong kong
Contact:
Tel: (852) 8121 2000  
Email: visit@globalsources.com 
Click here to check out their website
4. Prettylittlethings  
Prettylittlethings is an all-women clothing manufacturing company that deals in oversized t-shirts, coats, hoodies, and almost every other thing. The main purpose and aim of their manufacturing design are to provide comfort and durability to all the women out there. The printing and stitching process at Prettylittlethings takes most of the credit. 
Since the business is directed towards women, they have an eye for design and details. Everything is made in due order and according to the demands of the customer. Moreover, the business has a body positivity custom line. Most of their products are produced in the light of making everyone feel inclusive. 
The printing process takes the most time, since the designs are top-notch and mainly seamless, so they don't come off even if you try it. The business ships wholesale orders mostly to Ireland, Australia, New Zealand, Canada, and some more places. 
Products:
Oversized t-shirts for women

Coats

Dresses

Jackets

Hoodies

sweaters
Location:
California, USA
Contact:
Instagram/facebook: prettylittlething
Click here to check out their website
5. Dufiest 
The manufacturing company is a leader in the fashion sportswear sector when it comes to design, branding, and product development. The business was founded in 2006 and has over 15 years of experience in this field. 
It employs 70 people in its manufacturing facilities, as well as 10-12 component suppliers and manufacturers. Most of their products are fashion sportswear and are mainly based on baggy and oversized apparel. From yarn selection to greige cloth knitting/weaving, dyeing, printing, and embroidery, everything is done by hand. the business has complete control over the whole supply chain. 
Relatively, quality is always the first concern; not only do they provide the most professional service possible, but also offer competitive prices. Also, the products are unisex as well, so it's easy for customers to order a bulk amount when starting off with a clothing business.
Products: 
Oversized t-shirts

Jackets

Track jacket 

Track bottoms
Location:
Kuangyan Industrial Zone, Cixi city, Zhejiang, China
Kuangyan Industrial Zone, Cixi city, Zhejiang, China
Contact:
hans@dufiest.com  &  Stone@dufiest.com
Click here to check out their website
Check out our article on the List Of Clothing Manufacturers In Guatemala