As winter blues are setting in, branding hoodies in an eccentric way can help your business to expand and reach new customers. You may be doubtful about choosing the best wholesale dealers in Australia as nobody wants to damage the reputation of their business.
Finding a considerable wholesale dealer in a world full of scammers is quite difficult. Unreliable wholesale suppliers can easily take advantage of you.
We are here to help you out if you are searching for trustworthy wholesale vendors for hoodies. After doing thorough research, we have collected all the fruitful information on wholesale hoodie suppliers in Australia to save your time and energy. You won't be left in the lurch if you choose hoodies supplied by one of the below-listed wholesalers for your brand.
Do you want to launch your own custom apparel collection? Check out our article on the Top Clothing Manufacturers in Australia who possess the expertise and the resources to give life to your designs.
List of the Top 5 Wholesale Hoodies in Australia:
Wordans 

Cubicpromote

Blankclothing

DNA manufacturing 

Visionise
1. Wordans 
The company started its operations in 2015 as a wholesale clothing supplier. It has now become the largest low-price wholesale dealer on an international level. They have a huge variety of hoodies manufactured in different styles, colors, prints, and fabrics.
These hoodies are available at half of the retail value. Brand owners can always get the benefit from their volume discounts. They set prices lower than any other rival.
You will be entertained by the competitive and exciting deals at Wordans. They enhanced their product line to make their customers happy. Prestigious brands such as New Balance and Adidas were the first of many brands added to their stock.   
If you are interested in buying in bulk quantities, then you will have to fill a form and the assigned sales representative will contact you within one business day. Shipping of every product is completed within two business days after further processing.
Products 
Hoodies

Bags 

Jackets 

T-shirts 

Headwear

Sweats and fleece
Contact
ACN- 644 210935
Email 
questions@wordans.com.au            
Address
Netenders.com Australia PTY LTD Unit 301 27-39 Aber Crombie ST
Click here to check out their website
2. Cubic promote
This company is specialized in embroidering, screen printing, embossing, transfer printing, and laser engraving customized hoodies and sweaters. They have a team of professional technicians who use the newest techniques and machinery to make your hoodies stand out.
This firm features over 9000 different styles of items. You will surely find incorporated hoodies and sweaters for your purchasers. Their sales team and factory teams work in coordination to supply trendy hoodies in bulk.
They produce quality materials by adhering to international quality standards. Many retailers have gained much profit by choosing them for their goods. They are accomplished in taking urgent orders. Product shipping is completed within 24 hours and the order is delivered to your doorstep within three business weeks. Their service is available for bulk orders all over Australia.
Products
Hoodies

Logo branded Beanies

Custom logo umbrellas

Australian made cups 

Eco-friendly items 

Mobile accessories
Contact 
1300 858 288
Email 
sales@cubicpromote.com.au
Address
Sydney City Showroom, Suite 302, level 3, 109 Pitt Street Sydney, NSW 2000 Australia
Click here to check out their website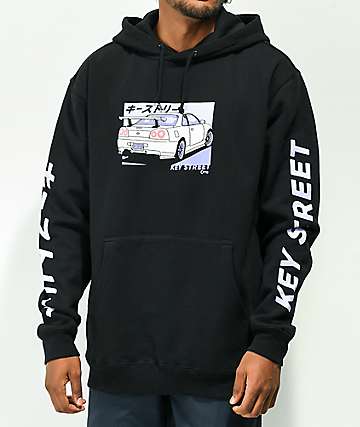 3. Blankclothing 
Blankclothing started as a small regional family business in 2006. It has now become one of the major wholesale apparel companies in Australia. They have multi-colored hoodies available in numerous styles. 
Wholesale discounts are available on men's wear as well as ladies sleeveless zip stretchy hoodies. These hoodies are available in radiant and creative colors. They never compromise on the quality and texture of their garments.
Their strong point is that they supply blank hoodies with no decoration; so that you can put in logos and designs according to your needs and industry trends. Because of this facility, you can use your creative ideas in making distinctive hoodies.
Their priority is to make stylish, comfortable, and sporty hoodies. They have the widest range of wholesale blank clothing on the planet. Sizes are fit for all from 00 to plus size. A large market of small business owners is fond of their services. Most importantly their delivery services are available for all the countries. Urgent orders are also taken with great efficiency.
Products
Blank t-shirts

Hoodies

Polo shirts

Jackets

aprons
Contact
+61 39028 0391 
Email 
info@blankclothing.com.au
Address
Blank brand Pty. Ltd PO Box 4081 Burwood East VIC 3151
Click here to check out their website
4. DNA manufacturing 
This family-run business takes pleasure in its capability to fabricate different kinds of hoodies. They have a working experience of 30 years in the wholesale business. DNA manufacturing uses embroidery machines, logo designing, embroidery logo digitizing, and computerized screen-printing to make up the best hoodies and highest quality garments.
They give their clients extra services including oilskin reproofing, mending, and adjustments. Computer-generated markers are utilized in handling all the clothing needs professionally.
Many other clothing platforms have given them the responsibility to create their enigmatic brands. They have built the trust in sales market by showing an immediate response to orders placed.
Products
Hoodies

Jackets

Hats

Caps

Vests

Cool dry polo shirts
Contact
No. -0734414800
Email
-info@dnamanufacturing.com.au
Address
Unit 2/17 – 27 Blue Eagle Drive Meadowbrook 
Click here to check out their website
5. Visionise
This company serves as a connection between fashion brands and manufacturers. The clients get to benefit from the tremendous collection of ready-to-wear hoodies. Their system includes 3D sampling, digital pattern making, and grading to generate the most relaxing hoodies. They facilitate the process of design and production management for fashion brands.
Experienced senior designers are also there to help you in choosing prints and trims for custom hoodies. With many malleable production and shipping options, they can work to match your deadlines.
All the information given during consultation is kept confidential. They are known for being one of the most dynamic platforms when it comes to designing cozy, warm, and affordable hoodies.
Email 
TEAM@VISIONISE.COM.AU
Address 
NEWCASTLE NSW 2290 AUSTRALIA 
Click here to check out their website
Check out our article on the List Of Wholesale Men's Tracksuits Vendors And Suppliers