Apparel is one of the unavoidable fashion materials for humans. While some individuals wear it for fashion shows, others wear it to appear attractive and charming, and everyone aspires to have an effective personality by wearing trendy clothing.
Wholesalers sell trendy clothes to customers. You might be a wholesale buyer or an individual who buys clothing for personal use. The wholesaler website is intended to make clothing purchases simpler and faster. Are you starting your own clothing brand and are looking for clothing manufacturers in the US? Well, you will be needing experienced manufacturers who can guide you throughout the design process and keep you in the loop with the production process. Read our article on The Top Clothing Manufacturers in the US.
Here are some of the places in the US where you may purchase high-quality clothing from recognized fashion companies. All fashion companies have their distinct designs with their trademarks engraved on them.
List of Trendy Wholesale Clothing Distributors in the US
Wholesale Fashion Couture
Magnolia Fashion Wholesale
Bloom Clothing Co.
OrangeShine
LA Showroom
Wholesale Fashion Square
Vanilla Monkey
Nikibiki
Prime Trading Wholesale INC.
Mono B
1. Wholesale Fashion Couture
Since its inception as an online wholesale fashion apparel business in Los Angeles, Wholesale Fashion Couture has stayed dedicated to providing the best in clothing to its clients. They have always presented the most up-to-date and stylish apparel. They have dozens of various textile styles on hand for their customers since they know that they require diversity.
They source high-end clothing from well-known brands to ensure that their customers receive only the best. They are one of the most competitive suppliers of high-quality clothing to boutiques, online retailers, and even multi-retailers. They use their website to keep all of their customers up to date on the latest arrivals. 
You may rely on them to discover wholesale apparel that is trendy, fashionable, and distinctively elegant because they are professionals in this sector. They are the season's premium online wholesale fashion couture of Los Angeles, who have succeeded in stocking only the highest quality wholesale stylish apparel by always anticipating what the general public wants. They offer free shipping on orders over $300 that are shipped within the continental United States.
Products: 
Dresses.

Tops.

Bottoms, Bodysuits, and Sets.

Rompers.

Jackets.
Location: 
1615 e 15th st. Los Angeles, CA 90021, United States of America.
Contact: 
Call: (213) 805-5554  
Click here to checkout their website
2. Magnolia Fashion Wholesale
Magnolia Clothes Wholesale, based in the heart of Miami, is a prominent wholesaler of trendy women's fashion. They have been providing their clients with the most up-to-date, fashion-forward trends and celebrity-inspired outfits for over four years.
They always beat the trend as your number one wholesale seller, helping numerous 5 figure businesses grow to 7-8 figure businesses. They have worked hard to push the frontiers of fashion, giving Miami its avant-garde charm. Magnolia Fashion Wholesale prioritizes quality over all else.
They handpick all of the styles they offer with great care, and they endeavor for 100% client satisfaction. They provide speedy 2-3 day shipping in the United States, as well as international shipping to more than 80 countries. You can also pay a visit to their store located in Miami.
Products: 
Plus Size Apparel.

Dresses.

Jeans.

Shoes.

Matching Sets.

Jumpsuits and Rompers.

Tops.

Accessories.
Location: 
1757 NW 20th ST Miami, FL 33142.
Contact: 
Call: (305) 989-3121
Click here to checkout their website
3. Bloom Clothing Co.
Bloom is a Los Angeles-based apparel distributor that specializes in selling American-made women's clothes. Bloom sells dresses, blouses, skirts, sweaters, activewear, trousers, jackets, and other wholesale apparel to stores. The Bloom website features a large selection of apparel organized into different categories, making it easy for retailers to choose their favorite brands and dresses.
The dresses on their website are exhibited with their prices and further details, such as the size and color of the dresses. Bloom has a quality assurance staff that guarantees you get the clothes you ordered. This apparel wholesaler also has a proactive customer service team that handles any issues that emerge as a result of your Bloom purchase.
You can save money by purchasing clothing in bulk, or you can pay more by purchasing tiny quantities. Bloom allows returns on clothing purchases provided they are notified of the return within 1-3 days of receiving the items.
Products: 
Dresses.

Blouse.

Skirts.

Sweaters.

Activewear.

Trousers.

Jackets
Location:
2444 N Palm Dr, Signal Hill, CA 90755, USA.
Contact: 
(213) 290-3825.
Click here to checkout their website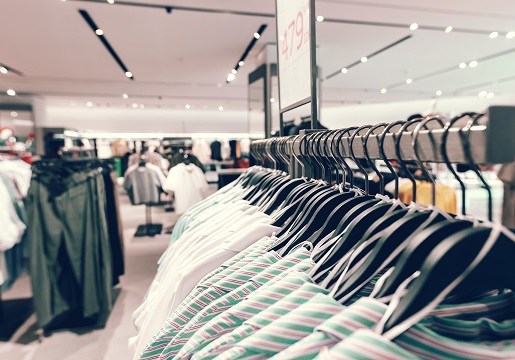 4. OrangeShine
OrangeShine is a full-service e-commerce firm committed to expanding wholesale manufacturers' product ranges and raising brand awareness. They have created products and services specifically for Wholesale Manufacturers. They have all you need to get your foot into the thriving online business with minimal money and effort, from an online marketplace with an exponentially increasing number of active users, new users, and purchases to professionally photographed product images while maintaining complete customer service and order processing for buyers.
OrangeShine has organized dresses into several categories to make it simpler for wholesale customers to find what they are looking for. OrangeShine's dress line includes several popular designers. All of the outfits offered have been updated with the most recent big brands and styles.
It provides one-stop shopping services to help you save time while browsing for your favorite dresses. Before your garments are delivered, you may monitor them at any moment. OrangeShine also provides one-stop customer support, allowing consumers to file complaints, obtain refunds, and request the return of late-delivered items.
Products: 
Tops.

Dresses.

Bottoms.

Outerwear.

Sets.

Activewear.

Jump Suit and Romper.

Swimwear.

Sweater and Knit.

Lingerie.
Location: 
17777 Center Court Dr., #250, Cerritos, CA 90703.
Contact: 
+1 213.745.3001
Click here to checkout their website
5. LA Showroom
LA Showroom is the leading online wholesale fashion apparel marketplace. They connect customers from all around the world with designers, garment manufacturers, and wholesalers by supplying pre-screened wholesale store clothing and accessories via digital showrooms. Every week, new fashion designers, manufacturers, and distributors are introduced, so keep checking back for the most up-to-date wholesale fashion clothes and accessories.
Manufacturers and suppliers of clothing and accessories can use LA Showroom as a virtual showroom. Their merchants advertise and offer their goods to consumers from all around the world through this online shopping site. Clients may join up and avail their services such as professional fashion photography, tailored email campaigns for their virtual shop, website administration, and graphic design.
Their registered buyers use one easy account to make purchases with various sellers on our online buying marketplace. They get access to hundreds of showrooms, which include menswear, children's clothing, luggage, footwear, and accessories. Buyers get access to additional services such as the Buyer Rewards Program and product pictures for promotional or website usage through LA Showroom.
Products: 
Menswear.

Children's Apparel.

Bags.

Footwear.

Accessories
Location: 
110 E 9th Street #C0616, Los Angeles, CA 90079, USA.
Contact: 
213-627-0339
Click here to checkout their website
6. Wholesale Fashion Square
Wholesale Fashion Square believes that high-quality apparel and jewelry should not be overly expensive.  They acquire clothing and jewelry from hundreds of local manufacturers and stores in Los Angeles, allowing them to offer the greatest prices on high-end fashion products. Their wholesale clothing and jewelry is always popular, fashion-forward, and does not cost you a boatload of money.
All of their designs are produced with a heart full for fashion, exceptional attention to detail, and abiding by the strictest quality standards. Since its inception in 2006, Wholesale Fashion Square has worked to deliver the highest quality clothes and jewelry at the lowest feasible rates. Their staff is composed of enthusiastic individuals that are devoted to finding the greatest brands and assisting you in rediscovering your love for clothing. 
Wholesale Apparel Square was established as a one-stop store for trendy fashion at wholesale rates. To ensure quality, all of their goods are designed and supplied in the United States, obtained from some of the top fashion companies in Los Angeles. Wholesale Fashion Square helps its customers reignite their love for fashion and design by providing high-quality, exquisite apparel and jewelry at wholesale rates.
Products: 
Dresses.

Tops.

Outerwear.

Kimonos.

Sets.

Skirts.

Bottoms.

Rompers and Jumpsuits.

Activewear.

Swimwear.
Location:
4927 Alcoa Avenue, Vernon (Los Angeles), CA 90058. 
Contact: 
Toll Free: 1-877-811-4911
Phone: 1-323-583-2875
Click here to checkout their website
7. Vanilla Monkey
Vanilla Monkey has been in the Los Angeles Downtown Fashion District since 2007, and through hard work and commitment, they seek to give the best service and quality goods to their customers. Vanilla Monkey specializes in wholesale fashion clothing.
They provide a broad range of top-of-the-line fashion clothes from several Los Angeles-area manufacturers and importers. They have a huge selection of clothing styles in various sizes, colors, and styles. Their products are excellent in terms of quality, style, and value, and they guarantee the finest in all three categories.
As the top online wholesale purchasing destination, they provide the finest customer care as well as rapid and efficient order processing. They make certain that their workers are well-informed and well-trained. In addition, owing to their effective and rapid processing time, each customer will receive the personalized attention they demand, and each purchase will be processed and delivered as promptly as feasible.
Products:
Tops.

Bottoms.

Outerwear.

Denim wear.

Plus Size Clothing.
Location: 
1100 S. Crocker St #400 Los Angeles, CA 90021.
Contact Number:
Tel: 213-622-3357 
Fax: 213-622-3358
Click here to checkout their website
8. Nikibiki
Nikibiki is a global pioneer in women's garment production and wholesale sales, having been founded in 2001. They proudly provide a diverse assortment of high-quality everyday wear. They make sure to maintain their collection at the forefront of women's fashion by keeping up with the newest fashion trends and incorporating ideas from their loyal clients.
Nikibiki is dedicated to delivering high-quality seamless clothing to enthusiasts all around the world. They opted to produce all of their seamless products in Los Angeles, California rather than importing them from other nations to assure a high degree of quality. Manufacturing in the United States enables them to maintain and enforce their stringent commitment to perfect, seamless manufacturing.
From start to finish, they are diligent about the quality of their products. They hand-check each piece of the order before shipment to avoid supplying damaged items. With these precautions in place, they can safely provide a quality guarantee for all orders, including shipping, against any manufacturing faults or damages.
Products: 
Tops.

Leggings.

Bodysuits.

Dresses.

Plus Size Clothing.
Location: 
2141 E. 52nd st. Vernon CA 90058.
Contact: 
Phone:  323-587-5205 | 323-587-5055
Fax:  323-587-5099
Click here to checkout their website
9. Prime Trading Wholesale INC.
Since its beginning in 2013, Prime Trading Wholesale Inc. has strived to deliver the finest quality apparel at the lowest possible price. They believe that high-quality clothing does not have to be expensive. To give the lowest pricing on women's fashion goods, Prime Trading Wholesale Inc. obtains its apparel from the top suppliers.
All of their designs are created with a love of fashion, painstaking attention to detail, and the highest quality standards in mind. Their wholesale clothing is always stylish, trendy, and fairly priced.
Their team is comprised of enthusiastic people that are devoted to developing the greatest goods and helping you rediscover your love for clothes. They believe that quality fashion should not be unreasonably costly for their buyers and should be accessible to all sorts of businesses and clientele, thus Prime Trading Wholesale was founded as a one-stop-shop for high-quality fashion at wholesale prices.
To assure quality, all of their products are purchased from some of the world's best fashion vendors and shipped from the United States.
Products: 
Babydoll Lingeries.

Tops.

Skirts.

Fashion Pants.

Gloves.

Hats.

Scarf.
Address: 
52-01 Flushing, 2nd Floor, Maspeth, NY 11378.
Contact: 
Phone: 718-821-1119
Fax: 718-821-1119
Text: 718-821-1119
Click here to checkout their website
10. Mono B
Mono B, which was founded in 2009, creates unique multi-occasion clothing. High-performance sportswear, athleisure gear, loungewear, and swimwear are all part of Mono B's extensive assortment. They believe in prioritizing quality over quantity.
Mono B has walked the line between using the highest-quality materials, such as wrinkle-free knits and moisture-wicking textiles, while still offering its consumers fair and accessible prices.
Performance clothing does not have to be dull or garish. Mono B's design and the manufacturing team create ready-to-wear clothing that blends tech with the trend. They create styles that are both useful and stylish. Every fabric is put through a series of tests to ensure comfort, durability, and color transfer.
Their buyer-centric customer success team strives to keep their promises and provide the finest and most memorable experience to company owners and buyers. They are known for the reliability and stability of their products.
Products: 
Dresses.

Jeans.

Outerwear.

Sleepwear.

Swimwear.

Undergarments.

Accessories.
Location: 
Headquarters: 2345 E 52nd St. Vernon, CA 90058.
Contact: 
Telephone: (213) 527-3400
Fax: (213) 527-3401
Click here to checkout their website
Checkout our article on the Top 10 Wholesale Women's Clothing Suppliers in the UK