If you are an avid TikTok user or browse a lot of the mini videos that stream via the original platform or other apps, you might have come across a brand named Cider.
Either a crop top or a sweater from the brand must have attracted you for sure.
Before investing too much money in a new brand you just found online, it is always reasonable to read reviews about it online or have a look at what items the website sells.
Also, search if their price rate is worthy when compared with other similar items available online from some other site.
Many times when you come across such brands, you might question yourself is the brand legit?
Well, in the case of the popularly growing brand Shop Cider, it is safe to say that yes the brand is real and legitimate.
As with other brands, you will find a bunch of mixed reviews regarding Shop Cider.
You can decide on making your purchase based on what authentic accounts claim.
This can be achieved if you try and search for reviews on the official TikTok page of the brand.
People commenting there are usually satisfied customers or people complaining directly to the vendor.
Let's dig in for some more details regarding the brand!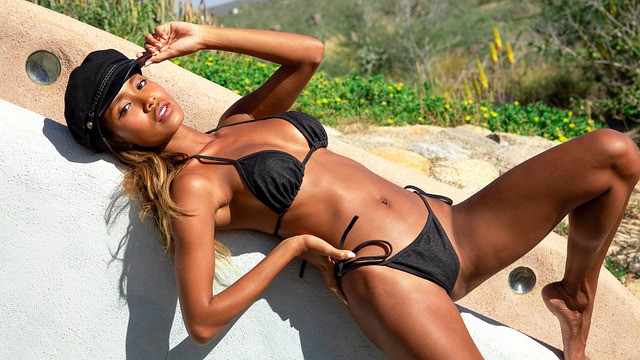 Who Owns the Brand? Where is Shop Cider Based?
The brand Shop Cider is currently located in Guangzhou city of China, which is located northwest of Hong Kong.
The brand was established by Michael Wang.
Shop Cider ships its items globally.
So no matter where you live, you can order the articles for yourself and dress up like a Gen-Z kid even in your thirties!
How Long Does Shop Cider Take to Ship?
As the clothes are custom-made, the order can take a couple of weeks to arrive. When you place an order on the Shop Cider website, your articles are made-to-order.
This means that the clothing item you purchased is manufactured in the factory according to your size and then shipped to the United States from China.
For normal deliveries, you can expect the order to arrive in seven to fifteen days, and for express shipping, it will get delivered within five to ten days.
The delivery amount does not include custom and duty payments as they vary from country to country.
Why Is the Made-To-Order Policy A Step Forward?
Sustainable fashion is the latest trend everyone is talking about.
For the same reasons, the made-to-order policy offered by the brand Shop Cider stands out from the rest of the online ones in terms of reducing the percentage of fashion junk.
This way of changing the regular means of fast fashion is an effective way to target supply waste.
Is Shop Cider Environmentally Friendly?
As mentioned above, all orders are custom made, hence the brand is manufacturing items only as per requirements. This enables the brand to take a step forward in being environmentally friendly.
The less quantity of fashion junk can be the next step in modernizing fast fashion in future times.
Does Shop Cider Sizing Run Small?
When it comes to size patterns, Shop Cider runs a bit behind. Their reference chart for sizing can be a little intimidating. This is because the measurements that the brand offers are pretty off.
The size they list as XL is an item that you normally find as a size 1X in the U.S markets. But their chart lists both the XL and 1X as separate sizes.
The plus-size is enlisted in a completely different category. But that is not even the sad part, this category only has a limited number of clothing items as compared to the rest of the online stores.
Even in the category of plus sizes, the maximum size available is 3X, for a company that makes its apparel on order, this deal seems pretty strange.
If a company can reduce fashion waste by making orders as per the fulfillment criteria, then why can't they make custom orders above the 3X size range?
Also, the site can work on its size charts by making them all fall in the same reference guide instead of separating the plus-sized ones, creating a virtual difference between them.
You'll get a lot of cute crop tops, mini gowns inspired by vintage designs, and the proficiency to buy according to whatever you feel like or whatever your mood is.
Many categories have plus-size options, but no one would say that Shop Cider is size-inclusive.
Shop Cider and the 'Fat Tax'
Just like the pink tax, there exists a term known as Fat Tax that is directed towards the apparel that belongs in the Plus Size category.
Imagine living in the 21st century yet paying extra bucks for your clothing items just because you are a size bigger than an average American woman.
Despite being a fast-fashion brand that is trending nowadays, Shop Cider uses fat tax without any remorse.
So if you shop from this side of the size chart, you might end up paying a few extra bucks than any slim-bodied woman in the U.S.
Is Cider the Brand Ethical? Is Cider Fast Fashion?
Yes, the brand Shop Cider is fast fashion. But when it comes to how ethical it is, this question is a tad bit difficult to answer.
No fast fashion brand can be contemplated as completely ethical. Because usually, these fast-fashion labels sell items from different dealers.
So it is hard to judge the working conditions in each of the manufacturing sites or the respective factories.
With these many vendors involved in the original brand, the main departmental offices would have a hard time assessing each piece for authenticity. This can result in a few designs being a rip off from a small business owner who is unaware of such activities.
What appeals to the customer most is that each piece is curated and made specifically and especially for them.
Is Shop Cider the Same as Shein? Does Shop Cider Sell Dresses Like Shein?
The firm behaves more like a finicky curator among the Chinese apparel factories and the buyer.
While shops like Shien will pick any random item from Alibaba and lay it on their website, Shop Cider utilizes data to choose characteristic articles in very certain styles that they recognize clients prefer to purchase.
They carry out strategies for learning to understand their buyer accounts sufficiently, assembling a website that utilizes data to suggest articles you will want the most, sort of like in the manner TikTok has its algorithm that recognizes what content you like.
On the other hand, Shop Cider is undoubtedly an unusual brand and, like Shein, it ends up there in the category of fast fashion brands. We advise you to resist buying excessively from it at all expenses.
Shop Cider is the main illustration of a super-quick trend-setting brand.
Regardless of how the brand flatters itself on "celebrating creative trends", it nevertheless releases fresh exhibitions at a lightning rate, executing high-scale output rapidly as soon as an item is in need.
Is Shop Cider A Trustworthy Brand?
Thereupon testing out multiple other outfit names, people over the internet happily assess that Shop Cider is legitimate.
They claim that the brand has moderately decent products that export their items fast with the required amount of packaging and sharp consumer assistance.
Few of the clothing articles have slight defects, but their patterns and designs are distinct and thus make the customers pleased.
Their sizing technique is annoying, but if you are an average-sized woman, you can discover several cute clothes choices to wear. If you fit in a bigger size, you will face a challenge to find your right fit.
Is Shop Cider Completely Transparent with its Reviews?
Shop Cider has got to initiate methods for uncovering more data on how the items are manufactured, where they are made, who produces them, as well as the fabrics utilized.
Clarity is important to moral and sustainable fashion and is the main walk towards lessening an industries' impact.
When you judge how ethical a brand is, you usually would question three basic things: whether it is environmentally friendly, how are the labor situations in the manufacturing areas, and of animals' well-being.
Shop Cider delivers inadequate appropriate evidence about how it decreases its influence on these three tracts.
Should You Buy Items from the Brand Shop Cider?
Well, if you believe in stocking your wardrobe with fun and cool items, you can surely opt for Shop Cider.
Make sure to stay true to your size and order the correct fits in the first go only as returns and refunds can be a mess when it comes to international shipments.
They have a vast variety of items in unique designs available from their website so if you are interested to play with colors or funky designs with either a retro look or a lacey upfront, you can check their website out for sure.
But, unfortunately, due to their limited size range, if you are someone who falls in the plus-size category you might consider asking yourself a few questions: Is the article true to my size? Is Shop Cider worth my money?