Are you starting your own private clothing label and are in need of reliable wholesale apparel vendors in Los Angeles, then you have come to the right spot.
For newcomers, it can be really hard to differentiate between experienced and inexperienced wholesalers while also having a keen eye to differentiate between high-quality and low-quality products.
You will find many wholesale suppliers who promise too much and deliver too little. Therefore, to help facilitate you in the sourcing process we have compiled a list of the top 10 wholesale clothing vendors in Los Angeles.
All of the listed wholesalers have been mentioned with their products, services, contact information, location, etc.
Are you starting your own private label clothing brand? Well finding experienced manufacturers who provide quality products at reasonable prices can be a hassle for newcomers in the clothing business but lucky for you, we have sourced some of the best clothing manufacturers in Los Angeles. To learn more, Read this Article!
List of Wholesale Clothing Vendors & Distributors in Los Angeles:
Wishlist apparel
Wholesale Fashion Couture
Adora
Good stuff apparel
J.NNA Clothing
American Bazi
Ccwholesale.Com
Andree by Unit
Tasha Apparel
Trend:Notes, Inc
1. Wishlist apparel:
Wishlist is creating apparel targeted towards the young contemporary market. It makes a twist on standard classics that are ready to wear all year round.
They are creating and supplying apparel, including tops, bottoms, dresses, intimates, and accessories.
Wishlist apparel adheres to quality and aims to produce fit, trendy, and banded quality ladies' clothing incorporating a unique color pallet.
Wishlist started with its bralettes and soon realized women's need for chic dressing with comfortable gauze. 
They keep updating their website with fresh designs to address changing trends in the fashion industry.
The customers can avail their offers and services by making an account on their website and tracking the orders they have placed on their website previously.
Products:
Tops

Sweaters and jackets

Sweatshirts and tees

Bottoms

Bralettes and bodysuits
Services:
Return and exchange within seven days

Accessibility of website

Operable, understandable, and robust

Privacy policy
Location:
2300 Garfield Ave, Commerce, CA 90040
Click here to checkout their website
2. Wholesale Fashion Couture:
The wholesale fashion couture is the perfect place for beautiful wholesale clothing exceptionally crafted for boutique designers in Los Angeles.
At wholesale fashion couture, the manufacturers and dress designers curate advanced fashion trends directly from the Los Angeles fashion district.
The company produces the most unique, up-to-date, and trendy apparel in the most affordable price range.
The retail store owners place orders for the absolutely sought-after clothing and Wholesale Fashion couture ships their orders after they have been properly inspected to ensure adherence to quality standards. 
The company fully acknowledges the universal needs of its loyal buyers and understands that one size does not fit all trends and styles.
They are manufacturing diversified collections, including tops, bottoms, dresses, outerwear, and plus-size clothing. 
Their online fashion website is the number one buyer's choice, and all the stock is according to your brand's aesthetic. There is something for everyone, and they equally treat their customers with unbeatable prices.
Products:
Rompers, bodysuits, and sets

Sweaters and jackets

Face masks

Bottoms

Young contemporary
Service:
Plus size clothing services

Free delivery on orders above £300

Flat shipping of $ 9.99 under the orders of £300

Refund policy within 14 days

Privacy policy
Location:
Wholesale Fashion Couture Inc. 1615 e 15th st Los Angeles, CA 90021 United States of America
Click here to checkout their website
3. Adora:
Adora is the true adorable wholesale fashion clothing launched in 2010 in Los Angeles, USA.
The unique range of women's apparel at their online stores attracts the eyeballs of fashion importers from America, Latin, and North America, and Africa. 
Adora collaborates with multiple wholesalers and garments traders in the USA that specifically design women's clothing.
They have made online clothing an easy task with their extensive range of women's apparel collections for wholesale buyers who want to buy in bulk, especially in the USA.
Their online store collection is a huge marketplace incorporating more than 60 fashion styles for women, including young contemporary fashion clothing, swimwear, outwears, and active sportswear.
Adora strictly adheres to B2B clothing and garment companies and offers a 50% discount on selected women's contemporary tailored items for the wholesalers who buy directly from their sourcing outlets.
Adora serves retail stores and boutiques designers who work in women's fashion clothing with trendy and plus-size apparel at low rates. Unique designs at utmost reasonable prices have made them a go-to place for many retailers for more than 20 years.
Products:
Bottoms and tops

Jumpsuits and rompers

Outerwear

Masks

Dresses
Services:
Privacy policy

Return within seven days if the product is not opened

20% restocking fee when return after seven days

Multiple payment methods

5% off on first order
Location:
1100 San Pedro St #A-3, Los Angeles, CA 90021, USA
Click here to checkout their website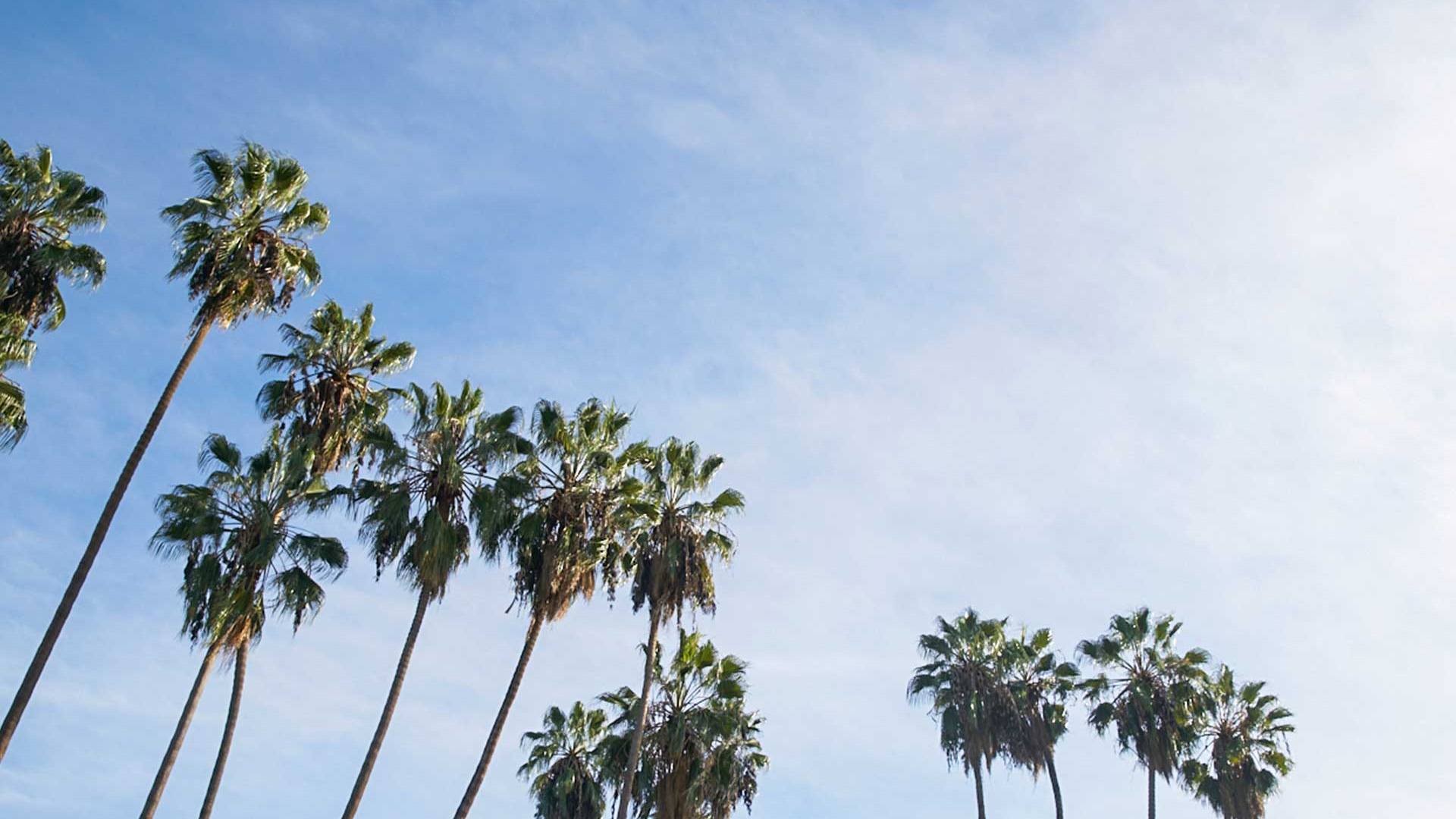 4. Good stuff apparel:
If you are looking for top-quality boutique clothing at wholesale prices, then Good stuff Apparel is the perfect partner for you. Good stuff sources their products from the best and top-rated US-based suppliers in the Los Angeles fashion capital.
Their collection is an all-inclusive hot, stylish, and trendy apparel that may fit any size on any occasion. Even small business owners can earn a handsome profit by purchasing the best quality clothing stock from them.
They offer same-day delivery so that you can stock up on their hottest attire in the shortest time. The new merchandise is typically updated on Tuesdays and Friday to save the precious time of its valuable customers.
Products:
Plus size clothing

Workout pants

Dresses and rompers

Outerwear and masks

Bottoms
Service:
Complete guide to plus size wholesale clothing

Special deal items under the sale section

Shipping out Los Angeles, CA 90015

Flat rate shipping fee $14.95

Any missing item immediately ships upon your request of refund or return from you through mail
Location:
GOOD STUFF Apparel 1737 Maple Avenue, Los Angeles CA 90015.
Click here to checkout their website
5. J.NNA Clothing:
J.NNA is one of the leading wholesale clothing vendors in the heart of California, Los Angeles. It cordially invites all the retail stores, market traders, and business owners to upgrade their stock with their latest and innovative designs suitable for any occasion.
They are a specialized clothing supplier of women's dresses, tops, and bottoms, mostly for contemporary fashion. J.NNA clothing offers easy buying and payment options. Simply select merchandise of your interest, and they ship your required clothing in one box and ship it to you.
Customer satisfaction is their topmost priority, and they keep all your data confidential during transactions. 
Products:
Sweater

Tops

Bottoms

Dresses

outerwear
Services:
Protects your sensitive data

Prompt service for refund or cancellation of the order

Return and exchange orders notified within seven days

The items returned surpassed dates are subjected to a 20% restocking fee

Sale items cannot be returned
Location:
365 East Jefferson Boulevard Los Angeles, CA 90011 
Click here to checkout their website
6. American Bazi:
American Bazi is a wholesale clothing vendor located in the fashion district, downtown Los Angeles. It was established in 2012 with an aim to overrule the fashion industry with Style and grace.
American Bazi provides Style, elegance, comfort, and confidence to their loyal customers at the same time with the finest stitched apparel. They serve multiple consumers, including wholesalers, boutiques, retail stores, online businesses, and many more.
They have a considerably large product range as American Bazi flourishes on chic and comfortable lifestyles throughout the globe. Their main goal is to create absolute designs, fashion clothing, and sell their products to retailers at reasonable pricing.
 Products:
Plus size clothing

Jumpsuits

Outerwear

Jeans

Shorts
Services:
Return within seven days on account of damaged items.

20% restocking fee on all returned merchandise without RA.

The private information of their clients is not shared with the third part

Maintain their web pages and apps in accordance with WCAG 2.1, Level AA standards.
Location:
American Bazi Showroom – Downtown Los Angeles 807 E. 12th St. #106 Los Angeles, CA 90021
Click here to checkout their website
7. Ccwholesale.Com
:
CCwholesale.com is a single stop shop for your wholesale clothes shopping as it comprises wholesale fashion, closeouts, sales, etc. CCwholesale.com laid its foundation in 2009 in Los Angeles as a single retail store and, over the course of 15 years' struggle and dedication, evolved into ten clothing stores in and around the area.
As they continued to grow, they were solely involved in what their clients demand and when they want it? So they closed their retail store and exclusively focussed on online wholesale clothing, sales, and discounts in 2010. 
You can get access to their full inventory, having 3500+ items and regularly updated information on their website. It is truly helpful for online retailers who want to start their apparel business.
They offer lucrative deals to their retail buyers with an extensive collection of fashionable merchandise ranging from apparel, both in regular and plus size. The other ceremonial dress items include jewelry, shoes, beauty products, and other accessories.
Products:
Tops

Jumpsuits and rompers

Outerwear and activewear

Sleepwear

Basics
Services:
Free shipping service offered for US domestic orders over $300.00

Fill the return form within three days to refund

After the surpassed date, 20% restocking fee in addition to all freight forwarder charges

No drop shipping fee per order
Location:
1732 S Santee Street Los Angeles, CA, 90015, US
Click here to checkout their website
8. Andree by Unit:
Andree was established in 2009 in Los Angeles as a sister company to Unit Fashion that has been enjoying the position of an industry leader for 30 years. Andree is creating a purely feminine clothing line that combines sassiness and intricacy with your everyday look.
Andree aims at giving your wardrobe an all-new look with fresh and trendy designs. They get inspiration from vintage fashion clothing and incorporate it into current silhouettes. Andree has been successfully catering to the fast and growing contemporary fashion trends with its extensive apparel collection.
Products:
Shawls and outerwear

Tops and tunics

Bottoms

Plus size clothing

Dresses
Services:
Multiple shipping addresses

Trade show customer service

Different payment methods

Shipping prices vary according to box and destination

Return and refund policy
Location:
Andrée by Unit 519 E. Washington Blvd. Los Angeles, CA 90021
Click here to checkout their website
9. Tasha Apparel:
Tasha apparel started its fun, flirty, and fashionable wholesale clothing in Los Angeles in 2005 and launched Tashaapparel.com in 2008. The main goal of Tasha apparel is to provide you with modern clothing styles and luxurious designs.
The leading department stores, boutiques, high street chains, and online fashion sites snap up their extensive collection. Their ethical way of performance and marketing strategies has won a massive client base worldwide.
Tasha Apparel always delivers high-quality clothing. They prefer to work with the most reliable and popular hotbeds of the fashion world, including Los Angeles, Miami, and New York.
They are producing top-notch fashionable branded apparel with an idea of ever-changing fashion demands in mind. They offer their wholesale clothing below 50% to 80% wholesale prices. Their wide-ranging clothing collection consists of Missy clothing, Bohemian Style, Stake Surf Streetwear Style, satin/silk, tie-dye, and many more.
Products:
Outerwear and jackets

Bottoms

Women beachwear and intimates

Two pieces sets

Rompers and jumpsuits
Services:
Free shipping on orders above $ 300 on regular priced items

Flat rate of $9.99 ground shipping
Location:
6901 McKinley Ave. Los Angeles, California
Click here to checkout their website
10. Trend:Notes, Inc:
Trend:Notes is the number one Irvine-based wholesaler and fashion source that foretells fashion trends for best sellers. They collaborate with more than 100 Fashion clothing vendors in Los Angeles, and the fashion designers set trends for the market and forecast the catwalk fashion trends coming down in streets and shops. 
They are specialized in fashionable womenswear, accessories, and children's clothing since 2010. Their core business goals are quality control, client satisfaction, and inventory management.
The company is fully confident of its ultimate fashion clothing, and the retailers stick to their stunning collection to refill their inventory and pile their stock lots.
They deal with wholesale buyers, clothing boutique owners, and shopkeepers and provide supreme quality attire that their customers love to wear. Trends donates thousands of dollars worth of clothes to the needy every year to build a strong connection with the community.
Products:
Swimwear

Jumpsuits and rompers

Outerwear and sweaters

Tops

Dresses
Services:
Fast delivery nationwide

Sterling customer service 

Exchange and return policy

10% off on first order
Location:
45 Shield, Irvine, CA 92618, USA
Click here to check out their website
Check out our article on the List Of Wholesale Clothing Suppliers in the US (No minimums)