When we hear the word "Dubai", we imagine lavish shopping plazas, luxurious cars racing by, and the richest of the rich having the time of their lives.
The city is the hub of luxury and elegance.
That is why its textile sector is one of the most sought-after.
The textile and fashion industry manufactures, supplies, and distributes the best quality apparel which is both, designer wear and casual clothing.
There are more than 100 garment factories spread over different areas of Dubai and Sharjah.
These factories provide top-class garments to brands and retailers all over the world.
The manufacturers promise an experience of luxury and comfort with a vast variety of production and manufacturing services to choose from.
However, with so many garment factories and different choices to make, it is not easy to select ones that are truly top tier.
That is why we have created this list of the top apparel manufacturers in Dubai.
We hope to make it easier for you to choose the best for your business.
List of the top apparel manufacturers in Dubai:
Sirus Clothes

Alpine Creations

Atraco Group

AMCO

Stitchphile
1. Sirus Clothes
Sirus clothes is a manufacturing company providing complete services of design, development, and apparel production.
They also focus on creating solutions for supply chain problems for their client's businesses.
Being one of the largest manufacturing firms, Sirius clothes prefers complete visibility on the designs and development process instead of just taking orders and hastening the process without any communication with the customers.
This is one of the best techniques to ensure customer satisfaction.
The main aim is to create products that are of top quality and in line with the latest, newest trends.
They produce high-quality products with an exceptionally fast turnaround.
This is made possible due to expert workers, artisans, and designers working for the factory. And also because of the state-of-art machinery they have.
Another big advantage for small businesses is that they offer small MOQs to help businesses grow and develop their brands.
Services
Research and development.

Product designing by the best designers and stylists.

Prototyping and sampling.

Cutting, sewing, and main production.

Quality control checks at every phase of production.
Products
T-shirts

Polos

Shirts

Dresses

Sweatshirts

Workwear and uniforms

Bed linens

Table linen

Cushion covers

Towels

Bags
Location
Al Quoz Industrial Area 3 13th – Warehouse 22 10 B Street – Dubai – United Arab Emirates
Contact them
Phone: +971 55 608 2661
Email: info@sirus.ae
Click here to view their website.
2. Alpine Creations
Alpine creations were founded as a yarn trading company in 1981 in Taiwan.
Since then, it has grown into one of the largest and best apparel manufacturing companies globally.
It has factories all over the world including Dubai, Egypt, Taiwan, Jordan, Chia, and many more countries.
It is a complete manufacturing facility that provides production services as well as supply chain management, marketing, and branding.
Your brand will definitely bloom under the manufacturing of Alpine Creations.
Oh, and how can we forget about their authentic designs and styles. They are unique and mesmerizing.
A customer would never be able to take their eyes off your shelves if the clothes are designed by Alpine. That is a guarantee!
From 1981 till now, the success they have achieved proves that their work is outstanding.
It surpasses the expectations of clients regarding fabric quality, costs, and designs.
The factories are fully capable of producing apparel of every kind. From men's wear to women's wear, from activewear to uniforms and workwear, each piece of clothing is produced with excellence and ethics.
Services
Design and prototyping services help customers' ideas bring to life through real-time collaboration and research.

Innovative fabric production is the key factor for the best quality of clothing items. It has a world-class team of material scientists, fabric experts, and a state-of-the-art lab to develop the most innovative and smart fabrics in fashion.

Integrated manufacturing allows the company to produce the garments in different stages in a single place. No need to go to different manufacturers for each step of production.
Products
Dresses

Skirts

Outerwear

Jackets

Hoodies

Pullover

Quarter-zip

Dry Fit Polo Shirts

Pants and Shorts.

Stretchable leggings

Capris

Glow-in-the-dark yoga pants

Uniforms

Scrubs
Location
Plot WT-10, Near Danube Metro Station, Jebel Ali Free Zone – Dubai – United Arab Emirates
Contact them
Phone: +971-4-8816117
Fax: +971-4-8816372
Click here to view their website.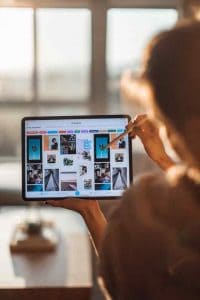 3. Atraco Group
Atraco group manufacturing was established in Dubai in 1986. The company started with the aim to become the leader of the fashion industry of Dubai and the most trusted apparel manufacturers.
After 30 years, they have achieved their goal. They are one of the leading manufacturers that clients trust blindly.
Started by the manufacturing and supplying of T-shirts and polos.
Now, they are the manufacturers of a huge range of apparel including tops, blouses, activewear, outerwear, and so much more!
However, their vast range and diversity in production don't deter them from creating unparalleled quality clothes.
Their stitching and tailoring are perfect and the designing process is extensive with the best outcomes.
The company boasts a large number of expert crafters, designers, tailors, and other employees to operate the machinery.
If this isn't your top choice when choosing a manufacturer for your brand, you are doing something wrong, pal.
Services
Expert craftsmanship to create the most versatile designs, styles, and trends.

Full-fledged manufacturing process including packaging and labeling.

Fabric and accessory development.

Product planning and sampling.

Quality assurance through various quality control methods.
Products
Tops

Blouses

Dresses

Casual pants

Knit Polos

Activewear

Shorts

Woven items
Location
ATRACO Industrial Enterprises, Plot No. 17, Street no. N606, Jebel Ali Free Zone, Dubai, UAE
Contact them
Tel: +971 4 881 2686
Fax: +971 4 881 8042
Email: info@atraco.ae
Click here to view their website.
4. AMCO
AMCO apparel is one of the oldest companies in the garment industry of Dubai. For the past 5 decades, they have been manufacturing clothes for renowned brands in the UAE, America, and Europe.
They are one of the few production facilities that prefer customer satisfaction over their own profits.
That is how you know they are a great choice to work with in order to grow your business.
The factories have an integrated manufacturing setup with skilled workers and some of the best technologies and production machines.
They are ISO and OCS certified. This basically means that the services they offer are top-quality that beats some of the most famous manufacturers from around the globe.
Their specialty is in the production of activewear and uniforms but they are also quite incredible manufacturers of other types and styles of apparel too.
Services
Merchandising and proper sourcing of fabrics to guarantee the use of the finest fabrics in the production process.

Sampling and prototyping before the actual production.

Embroidery and printing services are also provided through various high-end machinery and printing systems.
Products
Dress shirts

Dress pants

Trousers

T-shirts

Polo shirts

Outerwear

Workwear

Sportswear
Location
Dubai: Level 41, Emirates Towers, Sheikh Zayed, Road, Dubai, United Arab Emirates.
Newyork: 1330 Avenue of the Americas, Suite 23A, New York City, NY 10019, United States of America
Contact them
Phone: +971 50 6264243
Fax: (+971 6) 7641680
Email: inquiry@amco-apparel.com
Click here to view their website.
5. Stitchphile
The name stitchphile is a common name in the apparel manufacturing industry of Dubai and various other countries It has become so because of the amazing designs and supply chain solutions that the firm provides.
The manufacturers are experts in every kind of clothing and fabric production. They have some of the most dreamy designs in the apparel section of their catalogs. They also feature designs from the non-apparel sections that include bedding, comforters, towels, etc. The company also has a department that actress o the manufacturing and production of uniforms for local and international firms and companies.
It is an internationally acclaimed production house that has knowledge and experience from all over the world. They are always in the loop of new fashion trends and make sure that their products follow those trends too.
You'd never find a piece of clothing produced by stitchphile that is "old" or "out of style".
Services
Designing and developing unique styles and fashion.

Cutting, sewing, labeling, and packaging.

Quality assurance in the production processes.
Products
T-shirts

Dresses

Tops

Polos

Tank tops

Pants

Uniforms

Interior textile

Shoes
Location
100 Sheikh Zayed Rd – Trade Centre – Trade Centre 1 – Dubai – United Arab Emirates
Contact them
Phone: 971565101503
Email: hello@stitchphile.com
Click here to view their website.