We all spend a couple of hours figuring out the outfits that we will wear on our next trip.
But the key to not wasting all of your time in doing so is to do proper research about the place you are going to.
You should know about the culture and norms of the place you're traveling to.
Most importantly, you should be aware of the weather in that place.
Since you are reading this article, hence there's a high chance that you are planning to visit Yellowstone in November.
In this article, we have compiled some ideas of outfits that you can wear on a trip to Yellowstone.
These outfits will not only make you look well-dressed but will also be appropriate for the weather of Yellowstone.
About Yellowstone
Before digging deep into the outfit ideas, let's understand what Yellowstone is and why it attracts many tourists.
Yellowstone is a National Park situated in Wyoming which is a state in the western region of the USA.
Yellowstone does not only have the honor of being the first national park in the USA, but it's also the first national park in the world.
A river called Yellowstone runs through this national park so this park was named after this river and is now called Yellowstone National Park.
This national park is quite famous among lovers of nature. Its popularity can be judged by the fact that nearly 3 million people visit it every year.
The main reason for its popularity is that this park has different natural attractions such as wildlife, hot springs, geysers, waterfalls, etc.
The weather of Yellowstone in November
Before visiting any place, being acknowledged of its weather is necessary so that you can wear proper clothes according to the weather of that place.
The weather in Yellowstone remains cold throughout the year. The hottest month is June when the temperature only goes up to 76°F (22°C).
However, the coldness at Yellowstone National Park increases more during the end of the fall season and throughout the winter season.
December and January are the coldest months of the year in Yellowstone when temperatures can drop to 10°F (-12°C).
Since November is the month when the fall season is at its peak and ends as the month reaches end, the average temperature of Yellowstone in November stays cold.
The average weather of Yellowstone in November stays between 33°F (1°C) and 12°F (-11°C), which shows that the weather in November gets extremely cold.
It snows a lot during November in Yellowstone as the average snowfall is 30 inches in November.
However, snowfall provides a lot of activities to enjoy such as winter sports.
Because of the extremely cold weather and the heavy snowfall, not a lot of people visit Yellowstone in November.
But it should be a plus point for those who don't like to visit a crowded place.
Moreover, the fares and rents are also less expensive when it's not the peak season in Yellowstone.
Despite the cold weather, you can participate in different activities while visiting Yellowstone by wearing proper clothes that'll protect you from the harshness of the weather.
What to Wear in Yellowstone?
Since Yellowstone National Park is a huge park, so you'll need a few days to explore it. So before visiting the place, check the current weather update and then pack the clothes accordingly.
A tip to pack clothes for visiting Yellowstone in November or any month of the winter season is that you should avoid packing bulky clothes.
Instead, pack different clothes in layers. This will give you two benefits. One, it will not take up much space in your bag, and secondly, it will be easy for you to make different outfits in this way.
While exploring Yellowstone park in November, wear a long-sleeved shirt with a sweater and a jacket or a coat.
If you are going for a hike in Yellowstone then don't wear a heavy jacket, coat, or other heavy clothes as it can uncomfortable to walk in heavy clothes.
Wear clothes in layers so it would be easy to remove them when it gets hot while hiking.
While going for a hike, wear a long-sleeved shirt, sweater, light jacket, light socks, hat, polarized sunglasses, scarf, and gloves.
If it's snowing outside then wear waterproof boots and carry a travel-friendly umbrella and a waterproof jacket.
Don't forget to wear sunscreen as the rays of the sun can be harmful to your skin. Also, wear comfortable shoes so that it would be easy to walk.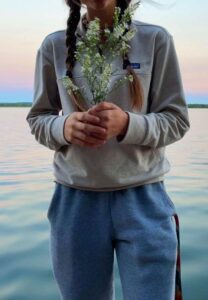 If you are a wildlife photographer, then November is one of the best times for you to visit Yellowstone Park.
Many animals like foxes, wolves, rabbits, bears, deer, etc stay in the valleys during the winter so it would be easy for you to snap a picture.
As a wildlife photographer, you should wear thermals and add a layer of hoodie and jacket. Also, wear waterproof boots and parachute pants to be safe in y snowfall.
November is the best time to visit Yellowstone if you like less crowded places as not many people visit Yellowstone in November.
So wear a long coat with a turtleneck, jeans, and ankle boots, and enjoy the beauty of nature while sitting alone in the beautiful landscape.
Many workshops are also conducted in Yellowstone in November such as photography workshop and cocktail classes, etc.
So you should take advantage of your visit to Yellowstone in November and attend one of these workshops to learn new skills or to polish the skills you already have.
Wear casual winter outfits while attending a workshop. You can wear a thick jacket on top of a sweater and a long-sleeved shirt. Also wear boots, a scarf, a beanie, and gloves to be safe from the weather.
Other Things You Should Pack for a Holiday in Yellowstone
Here are some of the other things that you have to pack for a holiday in Yellowstone.
Toiletries

Sunscreen

Chargers

Wireless charger

Travel adapter

Camera

Wallet

Sunglasses
Final Words
November is the best time to visit the first national park i.e. Yellowstone National Park if you don't like to visit crowded places.
However, the weather in Yellowstone in November is very chilly as it usually stays below the freezing point. But this is the perfect weather for watching the wildlife.
Wear your best warm clothes and enjoy your adventures at Yellowstone National Park.