Winged logos have been used by several clothing brands, both high-end and more streetwear-oriented.
Its most common use is as a symbol of luxury.
However, the use of wings as a logo can also connote athleticism and power, as seen with sportswear brands like Asrv.
The trend of wearing wings logos on clothing brands is becoming increasingly popular.
Some people may wear the logos to show that they are a part of the brand, while others may wear them as a fashion statement.
Regardless of the reason, wings logos are popping up all over the place.
Here are some of the best examples of clothing brands that have incorporated wings into their logo designs.
US WINGS
US WINGS is another excellent place to get high-quality apparel for men. It's one of the oldest brands operating since 1986.
They specialize in providing clothing to the US military. Their logo, WINGS, inspires people to fly and fight for their country.
They began doing their business online in 1994. Their website has a unique feature that allows disabled people to use it as well.
If you have any sort of disability, you can view their website with your specific disability by clicking on the blue icon on the website.
Their category list includes an extensive collection of military clothing, sweaters, jackets, hoodies, t.shirts, and aloha shirts, as well as other accessories such as bags, belts, watches, pilot sunglasses, and much more.
Visit their website for more information: https://www.uswings.com/.
Castore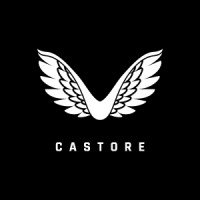 Castore is another clothing brand that highlights wings in its emblem. They offer an exclusive collection of apparel for men, women, and juniors.
Castore is primarily a sportswear company that markets high-quality, athlete-recommended goods.
Check out their new arrivals, summer essentials, and the runny collection to find the one that best meets your sporting needs.
Complimentary shipping is available all over Pakistan on orders of Rs 25,000/- or more.
Additionally, there are a few discount options, including the student discount, the key worker discount, and the strava discount.
Visit their website for more information: https://castore.com/.
Asrv
Asrv has grown to be one of the most well-known clothing brands for men's sportswear collections because of its cutting-edge styles and premium garments.
Asrv's goal is to provide the kind of clothing that will last and will make you feel satisfied, comfortable, and at ease while wearing their apparel.
Their exclusive collections feature tanks, short and long sleeves, hoodies, outerwear, shorts, tech joggers, leggings, and accessories like bags, masks, underwear, hats, and more.
Prices for their top collection range from USD 28 to USD 348, while prices for their bottom collection range from USD 48 to USD 168.
Visit their website for more information: https://asrv.com/.
Mean Bird Motorcycle Clothing
Experience your Mean Bird moment by wearing high-quality featured collections from Mean Bird Motorcycles clothing.
Their logo expresses a thrilling run on a great day. While wearing their best attire, flying fearlessly, fully savour your "Mean Bird Moment".
They have the hippest and most fashionable shirts, t.shirts, hoodies and jackets, and other accessories like wallets, helmets, caps, keychains, and more for both men and women.
Get 20 per cent off on your first purchase from the Mean Bird clothing brand. And get free UK delivery on purchases of £50 or more.
Visit their website for more information: https://meanbirdmotorcycles.co.uk/.
Empire Clothing
Empire Clothing's fantastic website, which offers customers the opportunity to shop conveniently and happily, has attracted a lot of attention.
Joseph and his brothers traveled to another nation in quest of the new opportunities that life has to offer.
We believe that they choose a bird visual as their logo because they want people to feel free and confident enough to fly boldly and take risks in life.
For both men and women, Empire Clothing sells streetwear outfits which include tops, hoodies, jackets, bottoms, and headwear.
Purchase anything from their website for $80 or more and enjoy free shipping.
Visit their website for more information: https://empireclothing.store/.
Wings of Liberty
Wings of Liberty is an exclusive apparel brand in the market that offers aesthetic designs and styles that are limited and manufactured only for a specified set.
It is another streetwear fashion brand based in England.
Their range of products includes sweatshirts, denim jackets, eagle shorts, outerwear, headwear, hoodies, and much more at the best possible prices.
Other accessories such as bottle holders, caps, and bags are also available on their website.
Choose the perfect size from their sizing guide, and receive free delivery on all US orders you spend $280 or more.
Visit their website for more information: https://wingsoflibertyclothing.com/
WINGS Men's Clothing Brand
Men's clothing company "WINGS " is based in Pakistan. It is a brand-new business that was founded in 2020. They have the most stylish and modern men's clothes and accessory designs.
The wings in the company's logo symbolize fighting and flying to success. They use the phrase "add wings to your life", which may also mean, "add wings clothing to your wardrobe to give it a fresh new look.
T.shirts, polo shirts, cotton shorts, sports shorts, cotton trousers, sports trousers, fleece trousers, tracksuits, and jackets are all available in their clothing collection at the best prices.
They respect your time and money and offer you the highest calibre products and services.
Free shipping is also available on orders of Rs 1000/- or more.
Visit their website for more information: https://wings.com.pk/.