Logos have been a part of society since the beginning of time.
They are a representation of who we are and what we stand for.
They can be simple or complex, but they always have a message.
Clothing brands are no different. They have logos that represent their company and their message.
Some logos are more successful than others, but all of them start with a plan and a message.
In the list of brands that use letter logos to represent themselves, the letter R is pretty popular.
Using the initials of your brand's name as its logo is a common practice in the industry and serves companies well as a way to memorialize them.
Clothing brands like Rewired are one of the most popular examples of such brands.
Many others have followed in its ways, creating the same logo in different variations, and have been successful.
This article will discuss some of the clothing brands with the R logo, what each brand sells, and why it has chosen the letter R as a logo.
Rewired
Rewired is a contemporary lifestyle brand that is inspired by the urban culture, style, and love for sports.
The brand is driven by a motivation to work towards a better body and mind with respect to health and fitness.
Their motto is to help people on their journey to self-improvement and lend a hand whenever and wherever they can.
Rewired is all about fitness and health, and hence why they are such a huge supporter of outdoor sports.
The aim of the brand is to develop functional key pieces of the most important outfit items such as headwear, loungewear, and activewear.
Rewired understands that starting a journey to self-improvement is difficult and a little support goes a long way.
They are avid supporters of grass root sports and lend a hand to anyone who wishes to reach their full potential.
Their logo, R, represents their initials and serves as a simple reminder of their brand name.
To check out their products and services, visit their online website today: https://rewiredclothing.com/.
Redwood Apparel Co.
Redwood Apparel Co. is a premium fashion brand for both men and women.
The store is a family-owned business that has been around for three generations.
The brand strives to provide customers with the highest quality of garment manufacturing available to the North American Market.
They offer extensive customization, designing, and decoration options that allow you to own the product you buy and personalize it.
Redwood Apparel Co. is dedicated to high-quality craftsmanship, and the services they offer are excellent.
Being Canada's leading boutique manufacturer of retail apparel and branded merchandise, they are known for their excellence in selling clothes that keep their customers hooked.
Their textile excellence has continued for three generations and is going to stick around for a lot longer.
To memorialize its brand, Redwood Apparel Co. uses a logo with the letter R.
To check out their products and services, visit their online website today: https://redwoodclassics.net/.
Rasonte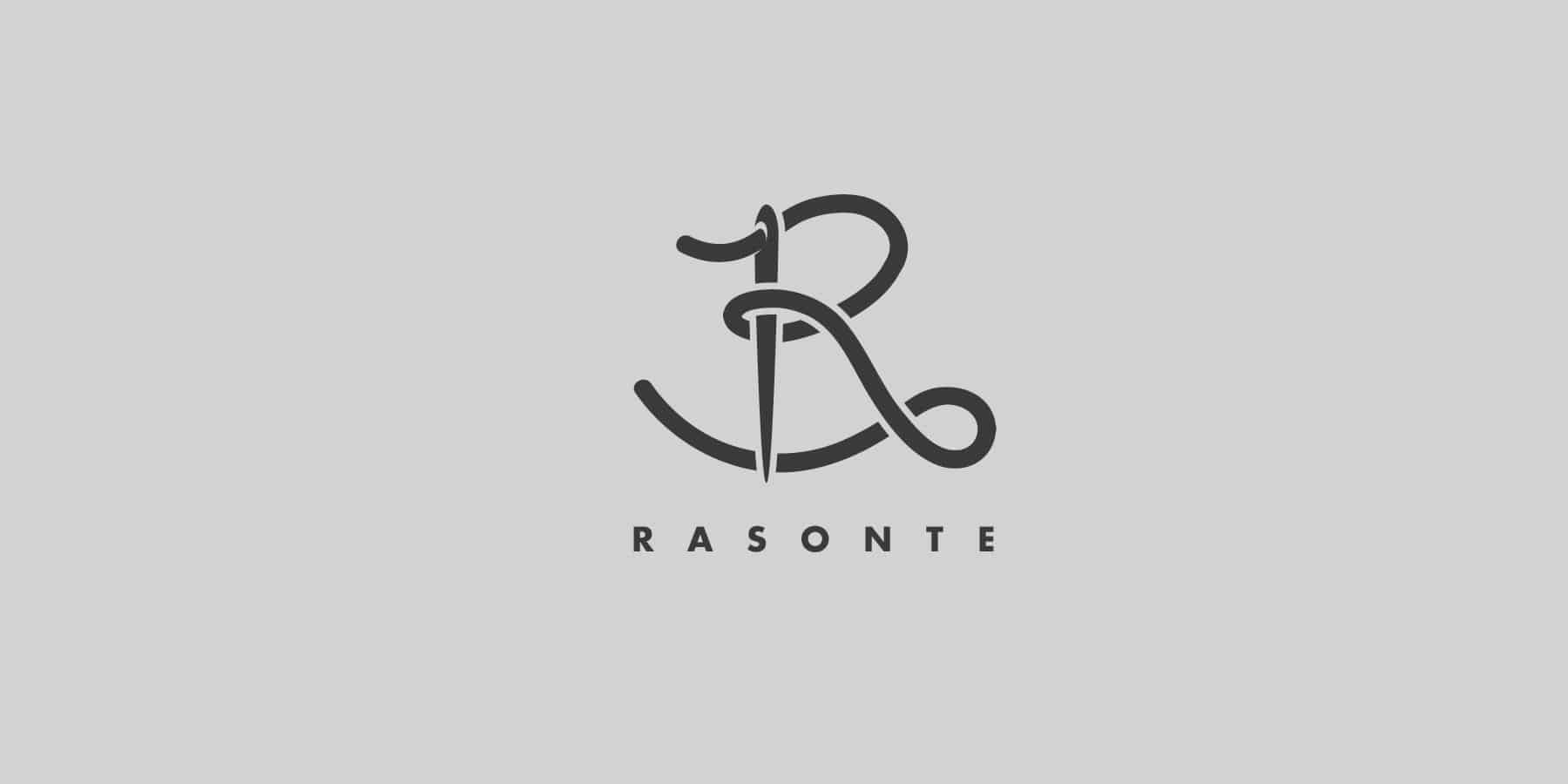 Rasonte clothing line is a new venture that focuses on manufacturing casual clothes.
While the idea at the moment is to solely create basics and casuals that can be worn every day, the brand will later expand and create formal wear as well.
The brand is not fully established as of now but will gain roots soon.
Creating a space where people can get everyday wear never goes out of demand.
While formals are all the rage on occasions, casuals are always important.
The logo of the brand is a stylish R with various variants of color, predominantly black and white.
To check out their products and services, visit their online website today: https://www.behance.net/gallery/55484309/Rasonte-Clothing-Line-Logo.
R-Clothing Brand
Established in early 2016, R-Clothing Brand was born in a small town in Puerto Rico. The brand with a primary name offers a line of caps and shirts.
One of the most considerate brands out there, R-Clothing brands, has a team of efficient designers who are dedicated to accommodating the tastes and preferences of their customers.
They use modern and striking styles that speak to their customers and allow them to look chic on casual and formal occasions alike.
These designs are what make R-Clothing Brand special and set them apart from regular brands.
What makes R-Clothing Brand dedicated to their job is that they create everything by hand and believe that their customers deserve one-on-one attention when it comes to their apparel.
Each piece is then shaped one by one by a tailor.
Their merchandise is created for every occasion out there.
Whether you want to go to the beach to unwind, need office wear for a meeting, or want a cute shirt for a casual meet-up with a friend, R-Clothing Brand has got you covered.
To check out their products and services, visit their online website today: https://m.facebook.com/rclothingbrand/.
While brands with the R logo are not many, all of them have unique aspects that make them stand out. Their association with the letter is also different, and their stories are as inspiring as their products are.