One of the most significant representations that a company uses to communicate its identity is a "Logo."
We can recognize the most well-known brands/companies today just by looking at their logos.
A good brand's true identity is marked by its aesthetic visual representation, and a company should not shy away from spending on a well-designed logo.
Companies can use initials, brand names, or illustrations as their logos.
Many clothing brands use illustrations of animals such as lions, bears, birds, etc., as their brand logo.
Bears represent courage, protection, and brute strength.
Clothing brands with a bear logo usually claim durability and longevity in all their products. The logo is mostly accurately symbolic of the strength the products carry.
Clothing items from brands having a bear logo usually bear qualities that offer increased protection against wear and tear and tough weather conditions.
In this article, we will discuss the clothing brands that have a bear logo.
1. Black Bear Brand

Black Bear Brand is a clothing brand that was founded in Seattle in 1914 by George G. Black.
Initially, the brand manufactured clothes for miners and loggers in the Pacific Northwest region.
This brand manufactures workwear, shirts, and jackets for men that are hand-made from some of the finest materials imported from around the world.
Black Bear products are known to last a lifetime as a lot of effort goes into selecting the materials for manufacturing; for example, Pendleton wool is used to make shirts and jackets.
Website: https://blackbearbrand.com/
2. Grizzly Gear Apparel
The Grizzly Gear is an online clothing brand that specializes in making sports and fitness clothes for men and women.
The face of a grizzly bear on the logo of the brand symbolizes pure strength and is printed on most gym clothes made by this company.
Grizzly gear offers flexible and breathable clothes which are most suitable to wear while working out or in a sports activity.
For men, grizzly gear has stringers, shorts, t-shirts, and hoodies, while their women's collection includes tops, sports bras, and leggings.
To check out their clothes and order online, visit https://www.grizzlygear.shop/en/.
3. White Bear Clothing Company
White bear clothing has been a manufacturer of outerwear and fleece apparel since 1993 in Minnesota, USA.
It has an established line of retailers that sell its products in the local and international markets.
White Bear manufactures high-quality clothes and takes pride in providing excellent customer service.
It has a unique line of clothes made from the finest materials to provide unmatched quality and style to its customers.
Clothes by White Bear Clothing include:
Sweatshirts
Sweatpants
Duck Jackets
Woven shirts
Jackets
Windshirts
Zippers and
T-shirts
Address: White Bear Clothing Co. 20025 176th Street NW, Big Lake, Minnesota, USA.
Website: https://www.whitebearclothing.com
4. Grizzly Gear Company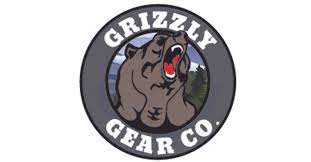 Grizzly Gear company is another manufacturer of outdoor clothes that aims to make outdoor adventures fun and comfortable.
It also makes outdoor equipment along with apparel for its customers.
It makes beanies, t-shirts, unisex hats, and caps for outdoor activities.
This company specializes in making hiking equipment like shorts, hiking sticks, hiking shoes, hats, trousers, and t-shirts.
To view their collection of clothes and equipment, visit their website at https://grizzlygearcompany.com/.
5. Absolutely Bear Clothing Company
Absolutely Bear is an urban clothing brand based in London that connects the urban population with nature through its unique, comfortable, and sustainable clothing.
It is a leading manufacturer of stylish men's clothing in the UK.
By manufacturing sustainable clothes with sustainable packaging, they believe that they connect urban life with the natural world.
It is committed to protecting our natural habitat by dedicating 1% of annual earnings to organizations that work for the protection of the environment.
Products by Absolutely Bear include jumpers, sweatshirts, hoodies, and polos. It also makes travel accessories for its customers.
Website: https://www.absolutelybear.com/
6. Bear Clothing Company
Bear Clothing company is a clothing brand that focuses on travel, adventure, and preserving the environment.
It is also part of charitable organizations and significantly donates to charities.
It is part of several charities that cater to all the threats to the earth's environment.
Clothing collections by Bear Clothing are named after different environment protection charities such as the Ocean Cleanup and One Tree Collection.
These collections have themed clothes according to their names. The clothes that they offer are sweatshirts, t-shirts, caps, hoodies, pullovers, beanies, etc.
Proceeds from all these collections are donated to environment protection charities that they are named after.
Website: https://www.bearclothingcompany.com
7. Bear Wear Clothing
Bear wear clothing is an apparel company that is solely built to make unique clothing styles that stand out from other clothing brands.
The message of standing up against adversity and being strong through life is conveyed through this brand.
Bear Wear Clothing products are:
Hoodies
Gymwear
Tracksuits
Football shirts
Casual t-shirts
Basketball jerseys are also a very famous product by Bear Wear Clothing.
Along with various clothing options, Bear Wear provides an excellent online shopping experience for its customers.
Regular and seasonal sales are always up at their online store, and regular customers are awarded gift vouchers and discount codes on all items.
Website: https://bearwear.clothing/
8. Wolf Bear Collective
Wolf bear collective is a unisex clothing brand that believes that sustainable clothing is not only about maintaining a sustainable supply chain. Buying clothes with gender boundaries is not fashion efficient; it restricts you from freely wearing what you like.
This brand is also an advocate of environmental conservation. It has a line of earth day unisex t-shirts that encourages the customers to invest in the planet.
This collection of t-shirts is made from 100% pigment-dyed cotton, and ten trees are planted for each piece of this t-shirt sold.
Other clothes include hoodies, sweaters, and long-sleeve t-shirts.
Website: https://www.wolfbearcollective.com/
9. Plain Bear Clothing
Plain Bear was founded in 2013 as a streetwear clothing brand in Greenwich, UK.
It promotes local designers to create unique and stylish designs for their brand.
Plain bear offers a wide variety of clothes with a simple emblem of a bear on all its clothes.
Clothes by Plain Bear include:
T-shirts
Sweaters
Hoodies
Jackets
Beanies
Website: https://www.plainbear.co.uk