Nordstrom, Inc. is a leading American luxury department store chain that offers products in various niches such as clothes, shoes, jewelry, and so on.
The brand provides a considerable discount for consumers residing in the United States and Canada on multiple products.
People who are interested in luxury apparel are regular customers at Nordstrom.
One of the branches of Nordstrom is Nordstrom Racks which offers alterations in the apparel you buy to fit your size.
People have many questions regarding this service, whether it's free and if you can return the altered clothes to the store, and much more.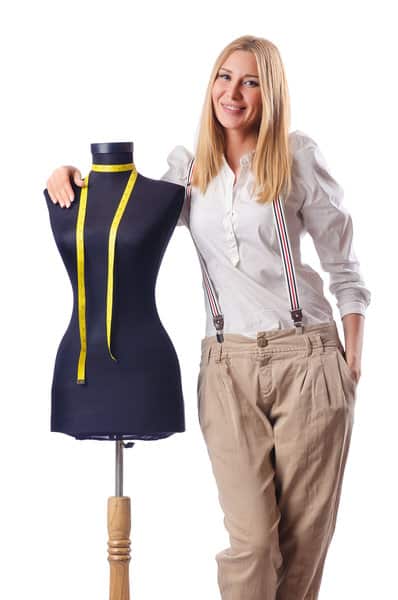 This article will discuss alteration options at Nordstrom and answer the most frequently asked questions for the customers.
Alterations at Nordstrom
Finding clothes that fit you perfectly is a task that people seldom achieve.
Most of us have trouble finding the perfect fit or even products that are completely customized for us. These alterations make us love the products more and more.
However, most stores don't offer alterations and tailoring services, especially from stores other than their own. This could be a hassle for everybody.
Nordstrom is one of the few stores that offer free alterations (except in some cases) and customized tailoring of pants.
Nordstrom offers free basic alterations and cheap complicated alterations in both their online and store purchases.
The good news is that you won't have to run back and forth between departments.
Instead, you can get your clothes altered in the same store where you buy the product. In-store alterations might cost you a few bucks, but the money is worth the lack of hassle.
If you are looking for a brand that does alterations without costing you extra, Nordstrom is the one for you.
However, for free alterations, you will need to spend a little time and effort going back and forth between the departments. You will not get free alterations in the store.
So if you are looking to save some time and effort, go to the store with your packing slip or receipt and get the alterations by paying a few bucks.
Does Nordstrom Rack Offer Free Alterations?
Nordstrom Rack is the favorite store of a substantial number of people. People find extreme bargains exciting and affordable.
There are so many brands that you can buy from, a large variety, and all of them at the same place.
Another great thing about Nordstrom Rack is that the brand offers amazing discounts – as much as 70 to 90% off on your favorite items.
However, one of the advantages of Nordstrom is something that most people don't know about.
If you have any pants or clothes that need to be altered, Nordstrom can take care of them for you. You can ask for these alterations right at the store, and the staff will cater to you.
As a usual practice, the alterations department of Nordstrom Rack is located near the men's dressing room. The next question people ask is if these alterations are for free. The answer is yes.
Full-time Nordstrom stores offer free alterations on most full-priced items, which usually depends on the service. However, the brand does charge for alterations in-store.
The only downside is that getting alterations anywhere else would require your time and energy.
If you get modifications in the store, it would save you from the hassle and won't waste your time even though you will have to spend a few bucks.
Does Nordstrom Tailor Pants for Free?
Yes. Nordstrom tailors pants for free in select stores for in-store and online purchases.
All you have to do is bring your products and receipt to a chosen store, and the staff will get the measurements and get the items fitted.
All Nordstrom stores offer alteration services, and they will do these alterations even for pants for free for most of the full-priced items you purchase.
If you just want to get your pants hemmed, it will probably cost you $20, while the original hem will be $40.
The next question is, what are the free basic alterations at Nordstrom?
At Nordstrom, complimentary basic alterations are available for most full-priced items.
For clothes and things that are more complicated such as fancy dresses and suits, there is an additional fee for alteration. All you have to do is take a packing slip or receipt.
Nordstrom offers alteration services not only for clothes bought at their stores but also for what you buy from your selection.
Nordstrom is always ready to provide precise alterations so that your products are customized to your fit.
Can You Return Altered Clothes to Nordstrom?
According to Nordstrom, the brand handles returns on a case-by-case basis with the ultimate goal of making its customers happy.
They stand behind their goods and services and want their customers to be satisfied with them.
The brand claims always to do its best to take care of its customers. Their philosophy is to deal with them fairly and reasonably.
Nordstrom believes that when they treat their customers fairly, the customers, in turn, are fair to the brand. They apply refunds to the tender with which returned items were purchased.
If the brand chooses to provide a rebate and no record of sale is available, they will ask for personal identification, and a refund will be provided at the current price on a Nordstrom Gift Card.
The brand demands that all the returns and refunds are applicable only on the items that are returned in the same condition that they were purchased.
This means that anybody who alters the clothes loses the opportunity to exchange or return the product because they have changed from their original condition.
So the answer is that no, you cannot return altered clothes to Nordstrom.
This is all you need to know about alterations at Nordstrom.
If you have any other queries, the staff at Nordstrom is extraordinarily cooperative and won't have trouble explaining how the process works and what you need to do.