Fishes are the live creatures beneath the surface of the water that have significant meaning and representations worldwide.
Fishes signify adaptability, independence, and instinct. They are also used as a symbol to represent fertility, creativity, intelligence, rebirth, and more.
They are one of the animals which connect us with water, symbolizing a deep connection with one's inner self.
No wonder many companies have taken different kinds of fish as their logos as it has such powerful and impactful meanings behind them.
In this article, we will be discussing some clothing brands that have fish as their logos.
Have they stood out for what their logos depict?
Keep reading to find out!
Weird Fish
Weird Fish has been making stylish yet comfortable daily wear for almost thirty years.
They provide exceptional quality clothing at a reasonable price. They are one of the trusted brands whose apparel is fit to be worn on hikes, beaches, and a random coffee shop.
Weird Fish is also one of the brands striving to make its products sustainable and eco-friendly.
They have introduced a line of eco-friendly clothing made up of bamboo, recycled polyester, linen, Tencel, and many more.
They also offer free express delivery of over 75 pounds across the UK.
Check out their website: https://www.weirdfish.co.uk/
Tommy Bahama
Tommy Bahamas has specialized in selling summer wear for men, women, and kids for over thirty years.
They offer a large variety of beach wear like shorts, bikinis, sunglasses, hats, and many more.
They have one of the best quality apparel in the whole of the US.
However, their prices tend to be at the very far end.
Tommy Bahamas has a swordfish logo, which symbolizes laughter and enjoyment: the two emotions that they hope to spread through their fun and colorful products.
Check out their website: https://www.tommybahama.com/
Southern Tide
Southern Tide manufactures clothes with a unique amalgamation of modern-day designs and Southern style.
They sell all kinds of apparel, specializing in coastal wear, for men, women, and children.
Southern Tide's apparel tends to be costly when compared with other clothing brands of the same quality.
However, they do offer various discounts on purchases with a free return policy.
Southern Tide uses a Skipjack as their logo. Skipjacks are known for their sporty yet laid-back attitude, characteristics that Southern Tide wants to represent through its apparel.
Check out their website: https://southerntide.com/
Greg Norman Collection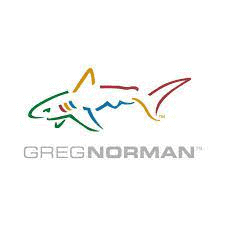 Greg Norman Collection manufactures luxurious, stylish, and high-quality golf-inspired apparel for men, women, and children.
They offer high-quality pants, shorts, skirts, dresses, pullovers, and more at pocket-friendly prices.
Greg Norman also offers accessories such as shades, hats, caps, and belts in their Shark shop.
The best part about this brand is that they provide free shipping services for orders exceeding $100 in the US.
Greg Norman's logo is inspired by one of the leading golf professionals known as the Shark.
They have successfully captured a shark's adventurous spirit and confident style in their clothing lines, making it one of the most popular golf-inspired brands in America.
Check out their website: https://gregnormancollection.com/
Vineyard Vines
Vineyard Vines started as a high-end tie manufacturing company and later expanded its collections to different kinds of apparel, footwear, and accessories.
The prices at Vineyard Vines are higher than most brands providing similar kinds of clothes and accessories.
However, the quality at Vineyard Vines is something that can be vouched for.
They also offer various discounts such as teacher's discounts, military discounts, and more.
The whale of Vineyard Vines was inspired by a wooden carving made by the owners of the company.
The smile and the pink color were added to symbolize the belief that everyone has the right to live a happy life.
Check out their website: https://www.vineyardvines.com/.
Paul & Shark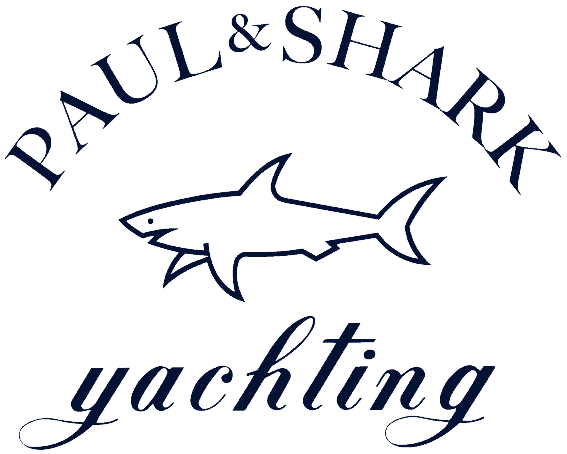 Paul & Shark is a luxury Italian brand specializing in men's apparel since 1975.
They came into the limelight because of their water-resistant knitwear and soon became a global success.
Today, they are best known for smart casual and luxurious sportswear for men.
As Paul & Sharks is a globally recognized luxury brand, its prices lie at the very far end.
They also offer the service of customization and the adding of initials on some of their products to their customers.
Check out their website: https://www.paulandshark.com/
Achigan
Achigan is a brand with a unique name and design.
It was founded by three men with a mutual love for fishing smallmouth bass. They collaborated and launched this brand for people who love fishing.
Achigan specializes in designing shirts, hats, and accessories best suited for fishing, with unique designs inspired by smallmouth bass.
They offer high-quality apparel at very reasonable prices.
In addition, they also offer free shipping services for orders above $50 in America and $100 in Canada.
Check out their website: https://www.achiganbrand.c.om/