Yes, Venus is a legit American store. While the company definitely isn't fake, it does have its fair share of bad reviews.
In today's world, it's so easy to become a victim of fraud or scam. This makes us hesitant about shopping from stores which are online, especially the ones that ask for an advance payment.
You're always wondering if your order will ever arrive or not. Moreover, there's always the fear that what will arrive won't be worth the money.
At least once in your life, you've been a part of this online shopping scam. It's when you order something and you receive a completely different item from what it looked like online.
The utter disappointment and anger that comes with it need no explanation!
It's important for you as a customer to know what brands are up to, which is why I'm here to help. In this article, I'll be discussing whether the brand, Venus, is a legit fashion store or a scam.
So let's get right to it!
Is Venus a real clothing site?
Fortunately, yes, Venus is a real clothing site! It's an online Fashion store which caters to women. The brand manufactures everything from dresses, lingerie, swimsuits, hats, handbags, and much more!
Their aim is to help build confidence in women and empower them through their affordable fashion clothing.
This fashion store incorporates the iconic New York meets L.A aesthetic in their clothing. This is one reason why many people adore it!
Venus isn't a new brand, rather it's been in business for decades. They even have a large following of over 200,000 people on Instagram.
They curated their own hashtag- #VenusMoment- under which many shoppers share their best Venus looks. They also have a large audience on Facebook and Twitter.
All of this seems to suggest that Venus is a legitimate and real clothing site!
Although it may be a real clothing website, that doesn't mean that it's a good one. Its reviews indicate that people have had a terrible experience with this company.
It has many complaints from customers who believe that the store produces poor quality items.
According to a review on Trustpilot, Venus also charges for a return, which is higher than the wholesale cost of the item. They believe that they're ripping off customers.
Additionally, there are many more negative feedbacks, calling Venus a scam company because of the poor quality that they offer.
But they also have a very limited number of good reviews and you'll definitely receive an order from them. However, as far as trusting them goes, I don't think one can easily do that.
It's up to you to decide whether you want to take a chance with this fashion label or not!
Where is Venus clothing shipped from?
As far as its headquarters are concerned, Venus Fashion Inc is based in Jacksonville, Florida. They also claim that their warehouse is located here as well.
However, it's unclear whether this information is true or not. Their clothing is imported from Shanghai Zhongxuan Garment Co.,ltd. This supplier is based in China.
A problem with China being a supplier is that this country is known for mass-producing clothing in an illegal manner.
Such countries are known to have loose environmental regulations which is why many fashion brands get away without having to deal with any legal complications.
Although it should be noted that it isn't clear whether Venus clothing is made here. The only information available is that it's imported and shipped from China.
What company owns Venus clothing?
The parent company for Venus fashion Inc is Bon Prix. Venus has over 850 employees.
Bonprix was founded in Hamburg, Germany in May 1986. It also has a parent organization, which is Otto GmbH. Venus fashion is a subsidiary of bonprix.
The company is an international fashion store that wants to become a leading fast fashion store in the world. They come out with a new collection every month and own five in-house brands.
Bonprix now operates in 30 countries all across Europe, South America, North America, and Russia. It has approximately 3700 employees all over the world.
Is Venus clothing a Chinese company?
No, Venus isn't a Chinese company, rather it's an American online fashion store.
It's based in Florida and claims to have spent years fighting Chinese competitors. They claim that these competitors have stolen images of Venus clothing and created cheap market knockoffs.
Their claims indicate that their clothes aren't made in China. This is because they claim that the Chinese market produces counterfeit products which are based on the designs of Venus.
Venus clothing runs big or small?
According to a lot of reviews, people haven't had a great experience with this company.
One person states that they purchased three items from Venus. All of the items they bought were extremely small and were made of poor quality materials.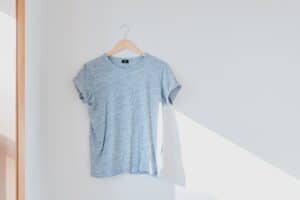 I've noticed that most of the negative reviews for this brand points towards sizing issues.
Therefore, buying online from the store might not be a good choice. You'll have to dive in really deep in order to figure out what their sizing actually is!
Where is Venus clothing made?
According to the CEO of Venus, they've employed hundreds of seamstresses and want to hire even more.
The company manufactures its products in the United States, Europe, and the Far East. They say the majority of the clothing is imported.
Upon research, the information available is that the imports are made from China.
Is Venus clothing ethical?
This question is a bit difficult to answer. This is because there are many factors which determine whether a brand is ethical or not.
However, as far as Venus Fashion is concerned, I wouldn't qualify it as an ethical fashion store.
This is because the company is straight up shady! People aren't even clear whether it's legitimate or a scam.
Apart from that, the company is known for its bad reviews. People believe that their clothing is fraudulent.
Moreover, there's limited information about this brand on their website. Because they're not transparent, they're considered unethical.
Additionally, people have also stated that any positive reviews related to this brand are fake. If this were to be true, then Venus doesn't even come close to being ethical!
I hope this article answered all your queries regarding the brand Venus fashion.