Style Phase is a South African fashion brand. They have an app and also own a website.
Style Phase claims that they sell quality clothes at an affordable price range. However, is it really a legitimate brand?
If you are planning to purchase something from Style Phase, you might have many questions regarding its legitimacy and ethics.
You might have questions and concerns like, is Style Phase a legit brand, or is it another scam company that doesn't ship what they deliver?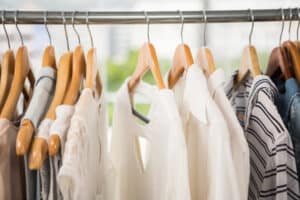 Most importantly, what do the customers of Style Phase say about them? Did they get the products that they ordered or did they got scammed?
In this article, we have explained whether Style Phase is a legitimate and reliable fashion brand or not.
We have also answered some of the questions you might have about this brand. Keep on reading to find out!
About Style Phase
Style Phase is a fashion brand that is based in South Africa. Style Phase sells a large variety of clothing items, accessories, and shoes.
Style Phase is very active on social media. They have social media accounts on almost every other social media platform.
This South African fashion brand has nearly 150k likes on its Facebook page and 25k followers on Instagram.
Many customers have given their reviews to the brand on Instagram and Facebook. Many influencers have also reviewed the clothing times of Style Phase on YouTube.
Since Style Phase is a South African company, it only ships there and does not offer international shipments.
Style Phase offers a standard shipping fee to its South African customers. They claim that once the customer places an order through their website or app, they quickly process the orders.
They do this to make sure that their customers get the product within 7-10 working days. On their website, they claim that;
"We are working around the clock to provide you with the BEST, FAST, RELIABLE, and EFFICIENT service."
If a customer receives a wrong or damaged product, they can return it to the brand within 30 days of purchase. However, customers will have to pay the charges for returning their items.
Style Phase also has an app that is available on both android and iOS. The app of Style Phase has more than 50k downloads.
Although Style Phase has many affordable clothing options, they also have sales on some of their products.
Style Phase has a lot of fashion products for women, men, and kids and they are continuously adding new items to their inventory.
Style Phase has clothes and shoes for men, women, and kids. They also have beauty tools, personal care products, and beauty tools for women.
In the accessories section, they have jewelry, sunglasses, watches, reading glasses, and hair accessories.
What Do the Customer's Reviews of Style Phase Tell Us?
The majority of the reviews of Style Phase are positive and customers seem to be satisfied with the brand.
The average rating of Style Phase is 3.5 on Facebook. The majority of the customers have recommended this brand. One customer who also recommended this brand wrote;
"Placed an order for my wife's birthday and received everything packaged neatly and in good condition. Was assisted by one of the consultants. Best customer service. Didn't make a mistake by ordering."
Another customer recommended this brand to South Africans and wrote;
"Love love the clothing. I'll be ordering again!!!! All the stuff I ordered came and fit perfectly. Thank you."
Some customers have also shared pictures of the products they received from Style Phase which indicates that it is a legitimate brand.
However, there's a catch. The customer services of Style Phase are not the best. Most of the customers who didn't recommend Style Phase were not satisfied with the customer services of this brand.
Customers who wanted to return their products couldn't contact the customer team of Style Phase. One customer wrote;
"I ordered clothing. They left an item out. I have been trying to get my refund for over a month now. Very poor services."
Many other customers also wrote that they received the products. However, the team of Style Phase wasn't very responsive.
Different South African YouTubers have given reviews of the products of Style Phase and seemed to be satisfied with them.
Style Phase has a large following on its Instagram account. They have posted reviews of different customers on their Instagram highlights.
Different customers have also posted their pictures in the dresses of Style Phase which shows the legitimacy of the brand.
To sum it up, there are many reviews of customers on different social media platforms of Style Phase and different review sites.
Most of these reviews are positive and customers seem to be satisfied with the products they've received. However, there were some negative reviews as well.
Most of the negative reviews were about the poor customer service of the brand and late or no response by their team. Hence if someone wanted to return any product or wanted to get a refund, they wouldn't receive any reply.
Is Style Phase Ethical?
Style Phase stands in the gray area when it comes to its ethics. They are not transparent about most of their policies.
A brand is ethical if it takes care of its workers, accepts people from diverse backgrounds, and takes care of the environment. However, Style Phase has not provided any information.
Style Phase has not mentioned anything environmental policy they might have to be more eco-friendly. They are also not transparent about their policies for workers.
This brand has not provided any information about its suppliers or manufacturers. Style Phase also might not have any rules and regulations for their manufacturers which are about the ethics of garment workers.
Since Style Phase is not transparent about its ethical policies, we can't consider it to be an ethical brand
Is Style Phase Legit?
Yes, Style Phase is a legit brand.
The website, app, and social media accounts of Style Phase look legit. Many customers have posted reviews along with photos of the products of Style Phase on different social media platforms.
The majority of the customer reviews are positive. However, there are a few negative customer reviews that indicate that this brand does not have responsive customer service.