Wedding planning is a significant task.
So many things need to be done, and there is never enough time.
But one thing that's even more challenging is the selection of the right bridal dress.
Bridal dress shopping is time-consuming, and finding a dress that completely suits your style can sometimes be nightmarishly difficult.
That's why it's essential to start with your bridal dress shopping process early and visit only those retailers with a wide range of designs.
Today, we'll be talking about one of such retailers, named Mia Bella Couture.
It is a US-based boutique specializing in bridal dresses, pageant dresses, and evening gowns.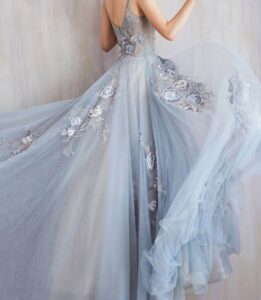 However, before investing their hard-earned money in its products, many people want to know if Mia Bella Couture is Legit?
There are many ways to tell if a business is legitimate or not without having to use your own money.
You just need to know their general way of operating and their policies.
So, let's dive in and find everything we can about Mia Bella Couture.
Company Overview
Established in 2008 as a one-stop shop for ladies' ceremonial wear, Mia Bella Couture is owned by Derek Barham.
The store carries a wide range of apparel of different styles, colors, and designs, including bridal dresses, long dresses, short dresses, and designer dresses.
You can also find a huge variety of bridesmaids and mother dresses in different materials, so you don't have to run here and there as everything can be found at Bella Mia under one roof.
You can shop online from them or visit their stores that are located in three different places, including San Diego, Scottsdale, and Dallas.
Which Designer Labels can be found at Mia Bella?
The store carries dresses of their own and from 13 other designers, including some famous labels. All of their designs are truly breathtaking and are available in varying price ranges.
The famous labels you can find at Mia Bella include ATRIA, J'ADORE, Jovani, Nicole Bakti, Nookie, RENÉ Atelier, Scala, TERANI, WONA Concept, Portia & Scarlett, Divine Collection, RENÉ THE LABEL, and Andrea & Leo.
Do you need an Appointment to Visit the Store?
If you are out just browsing and visiting different stores in a day to get some idea, you can surely go ahead without booking an appointment.
You also don't need to book an appointment if you want to purchase anything other than bridal clothing. You can just walk in and try on whatever you want.
However, your party should not exceed 3 people to avail of this option. Otherwise, the appointment is the way to go.
For bridal shopping and alterations, you need to book an appointment, and it's better if you do it in advance to confirm your spot in the bridal suite.
If you are a group of four or more people, you need to make an appointment, whether shopping for a bridal dress or something else.
Does Mia Bella Couture Make Custom Gowns?
Sometimes no matter how many designs or styles you come across, you just don't find the "it factor" that can drive you to make the purchase.
Every bride has a special dress saved in her heart with a few details that make it unique and stand out from the rest. But, it can be frustrating when you cannot find those details of your imagination.
To cater to this issue, Mia Bella offers customization on its gowns to completely tailor them to your requirements. They also offer complete customization from scratch.
This means you can get the dress of your dreams made with every tiny detail you have always wanted.
Every staff member of Mia Bella is trained and skilled in pattern making and designing, and they know their fabric. So, rest assured, you will be in safe hands.
Whether you order in-store or online, they make sure to keep you in the loop so you remain updated about every step from start to finish.
If you plan to order a custom gown from them, you can fill out the online form on their website. Once the order is finalized, it can be ready in up to 10 weeks.
Does Mia Bella Couture have a Return Policy?
Yes, they have a 5-day return policy for the items purchased online. The purchases that you make inside the store are generally considered finalized.
For refunds, you will have to pay a 10% re-stocking fee. If you want to cancel your order or make any amendments to it, you can do so within 24 hours of placing your order. The company doesn't accept any cancellation/modification requests after this time.
You cannot return a few items, including customized gowns, sale items, and dresses from a few brands.
To claim your refund, ensure that the dresses you return are in their original condition with tags attached. There should be no physical signs that the dress has been worn.
If the dresses have small spots or odors, like sweat stains, you can still return them, but you will also have to pay the cleaning fee. However, your return request will be rejected if it's something non-removable.
What are the Customer Reviews about Mia Bella Couture?
While the website of Mia Bella Couture enjoys raving reviews from the customers, the rest of the internet shows a mix of both happy and dissatisfied clients.
Customers generally seem to be happy with the quality of their products. However, the negative reviews are primarily due to their poor customer service and delayed orders.
Several customers have complained that the company takes ages to deliver online orders and even longer to respond to complaints.
However, there is nothing wrong with the products.
The Final Word
Mia Bella Couture offers a broad selection of exquisite dresses for various occasions, including customized gowns and designer wear.
The company has three physical locations, a viable return policy, and original products, so there is no doubt about its legitimacy.
However, one major setback is their unresponsive customer service, which is the last thing you'd want in bridal shopping, so it's better to stay away.
But, if you really want to check out their collection, we'd suggest you make in-store purchases rather than purchasing online to avoid any hassle later on.