If you're a fashionista on the hunt for the latest and greatest designer clothes, you may have heard of Lyst. It's a site that promises to be the "world's largest fashion shopping destination."
But is it legit? Can you trust them with your money?
In this article, we will take a look at the company and see what its track record looks like.
We will also discuss how safe it is to shop with them and whether or not they offer any guarantees or refunds.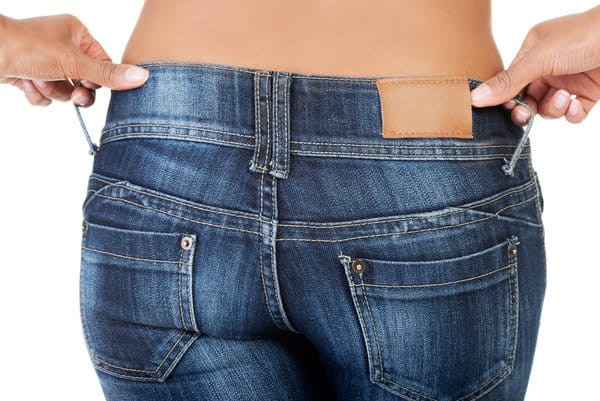 About Lyst
Lyst was founded in 2010 and is headquartered in London, England.
The company has raised over $160 million from investors such as Accel Partners, Pitango Venture Capital, and Global Founders Capital.
Lyst is available in 190 countries and 12 languages.
Lyst is an online fashion retailer that allows you to shop for clothing, shoes, and accessories from over 12,000 designers.
You can search for items by designer, category, or keyword. You can also browse through their "lookbooks" to get inspiration for your next outfit.
Lyst is known for its expansive selection of designer clothes, but it also offers a great return policy.
If you're not happy with an item you've purchased, you can return it within 14 days for a full refund.
You can also shop with confidence, knowing that Lyst offers a price match guarantee. If you find an item cheaper elsewhere, they will match the price.
How Does Lyst Work?
Lyst is the ultimate fashion marketplace that connects you with over 12,000 designers and stores.
When you find an item you like, simply add it to your universal cart and checkout when you're ready. Lyst will then ship your items directly to your door!
You can also shop for items on the go with the Lyst app, which is available for both iOS and Android devices.
What Services Do You Get With Lyst?
In addition to being able to buy clothing, shoes, and accessories from over 12,000 designers, Lyst also offers a few other services:
– A personal stylist service: If you need help finding the perfect outfit or putting together a lookbook, Lyst can connect you with one of their personal stylists.
– A wedding shop: Lyst offers a curated selection of wedding dresses, bridesmaid dresses, accessories, and more.
– A blog: Lyst's blog features articles on the latest fashion trends, designer interviews, and more.
What Do Customers Say About Lyst?
The majority of customer reviews for Lyst are positive. Many people praise the site for its large selection of designers and easy-to-use interface. Others appreciate the free shipping and return policy.
Some negative reviews mention issues with customer service and slow delivery times.
Overall, though, most customers seem happy with their experience shopping on Lyst.
Is Lyst Legit?
The short answer is yes! Lyst is a legitimate company that is safe to shop with. They are an a-established business with a strong track record.
To understand how safe it is to shop with Lyst, we need to take a look at their security measures.
Lyst uses SSL encryption to protect your personal and financial information. They also have a fraud detection system in place to prevent unauthorized charges.
In addition, Lyst offers a buyer protection program that covers you in case you don't receive your order or if it's not as described.
Under this program, you can get a full refund if something with your product goes wrong.
Is Lyst a Trustworthy Website?
A website or a brand can be deemed trustworthy if it's been around for a while, if there are many positive reviews, or if it's recommended by a friend. These are all great indicators that a website is safe to shop with.
According to Trustpilot, a website that collects reviews about businesses, Lyst has a rating of "excellent" with over 17,000 reviews.
However, we still wanted to do a little more research to see if Lyst is a reliable website.
We found that Lyst is a member of the Better Business Bureau (BBB) and has an A+ rating. The BBB is a nonprofit organization that helps consumers find businesses they can trust.
They do this by setting standards for businesses and monitoring them to make sure they're being met.
We also found that Lyst is PCI DSS. PCI DSS is the Payment Card Industry Data Security Standard. This is a set of security standards that were created to help protect cardholders' information.
Based on our research, we can say that Lyst is a safe website to shop with. If you're still not sure, we suggest reading some of the reviews on Trustpilot or the BBB website.
And if you're ever unsure about a purchase or have questions about the site or an item, the customer service team is always available to help out.
If you're still not convinced, you'd be happy to know that Lyst offers a 14-day return policy. So if you're not satisfied with your purchase, you can always send it back for a refund.
Does Lyst Sell Fake Products?
A product can be described as "fake" if it's a knockoff of a designer item or if it's not what it claims to be.
For example, a fake product might have the wrong branding, be made with lower-quality materials, or not work as advertised.
Lyst sells both genuine and replica products. To make sure you're getting what you expect, we recommend reading the product descriptions carefully before making a purchase.
If an item is a replica, it will typically say so in the description. For example, the description might say, "This is a replica of the Louis Vuitton Neverfull bag."
Customers have hardly ever reported receiving a fake product from Lyst. In the rare event that you do receive a fake product, we recommend reaching out to Lyst's customer service team for assistance.
Lyst goes the extra mile in ensuring that all sellers listed on their site are credible and that they only sell authentic products.
To do this, Lyst has a team of experts who manually vet every seller. They also require sellers to provide proof of authenticity for each product they list.
If you're ever unsure about a seller, we recommend reading the reviews from other customers. You can find these reviews by scrolling down to the "Seller Reviews" section on a product page.
What Is Lyst's Return Policy?
Because Lyst is an online marketplace consisting of many different sellers, the return policy will vary depending on the seller.
In general, you have 14 days to return an item to Lyst if you're not happy with it. However, some sellers may have a shorter or longer return window. Be sure to check the seller's return policy before making a purchase.
Whenever you click on the "shop now" button on a product page, you'll be taken to the seller's website. From there, you can check the return policy before completing your purchase.
If you have any issues with a return, Lyst's customer service team will be happy to help.
What Are Lyst's Shipping Costs?
Shipping costs will also vary depending on the seller. In general, shipping is free for orders over $100. For orders under $100, the shipping cost will be displayed during checkout.
Some sellers offer express shipping for an additional fee. Express shipping typically takes two to three days.
For some retailers, it may also be delivered the same day if you place your order before a certain time.
Shop Now, Pay Later With Lyst!
Lyst has gone the extra mile in establishing itself as the best fashion marketplace that exceeds all expectations!
The site has come up with an incredible "shop now, pay later" policy that allows you to shop for your favorite items now and pay for them later.
This is made possible through Lyst's universal cart. The best part is that you don't have to pay any interest on the items you purchase!
With this payment policy, you can shop for your desired items without having to worry about the upfront cost.
You can simply make your purchase and pay for it anytime over a 14-day period. This makes shopping on Lyst a lot more convenient and affordable, especially if you're unsure of your size or if you need to return an item.
However, there is a catch here!
In order to benefit from this policy, you will need to sign up for a Lyst account and provide your credit or debit card information. You also need to provide an identity verification document to verify your identity and address.
You need to be at least 18 years old to sign up for a Lyst account. You must also provide any additional information that may be required by Lyst to run a creditworthiness check.
There are certain terms and conditions that you need to agree to before using Lyst's "shop now, pay later" policy. You can find all the details on Lyst's website.
Lyst's shop now, pay later policy is only applicable for certain brands. The brands that are included in this policy are listed on Lyst's website.
Once you've made your purchase, you will have 14 days to pay for the items. If you don't pay for the items within this period, Lyst will automatically charge your credit or debit card for the full amount of the purchase.
And if you want to return the purchased item, you can either choose to have the items shipped back to the store or dropped off at a local post office.
Final Verdict
Lyst is definitely a legit website that you can trust for all your fashion needs. The site offers a wide range of products from different brands at great prices.
The site also has a very user-friendly interface that makes shopping a breeze. Additionally, Lyst offers free shipping on orders over $100 and has a 14-day return policy.
Overall, we highly recommend Lyst as your go-to fashion website!