Experts say that having three jackets in your closet is more than enough.
A casual jacket for everyday activity, a smart jacket for outdoor adventures, and a winter coat.
This sounds logical but almost impossible, considering so many cool designs coming out every year.
Since most famous labels sell jackets at high rates, people are looking for brands that would offer good quality, affordable jackets.
One such brand is Films Jackets. Many people are talking about the trendy designs the e-commerce site offers but are worried about one thing.
Is Films Jackets legit?
ABOUT THE BRAND:
Films Jackets is an online brand that makes custom leather jackets and cosplay costumes.
The About Us page claims that the brand aims to make luxurious, handcrafted leather jackets accessible to more people by making them affordable.
The brand also claims to offer jackets tailored to perfection for men, women, and children.
In the Films Jackets men section, the most expensive jacket is Scarface Tony Montana Bomber Leather Jacket which costs USD 449.
All the details about the jacket are available on the website, and the sizes range from extra small to 2XL.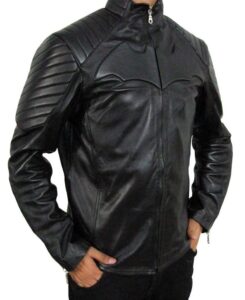 The cheapest jacket in the men's section is Avengers Endgame Quantum Realm Letterman Jacket which costs USD 79.
The buyers can choose from a variety of styles and colors.
Every article on the website has a list of special features and a long description explaining what character it is based on.
The shipping policy claims it takes 13 to 15 working days to deliver the order
Films Jacket is not responsible for any taxes or duty charges, and the customer must take care of them.
If the order does not reach in time, one can always contact the brand through its email address.
The return policy of the brand is a little less accommodating. Films Jackets claims that they put all their efforts into making their jackets.
In case of any issue with the order, one can file the return form within three days. Otherwise, they will not be accommodated.
If the person asks for a refund only over the wrong size, he will pay USD 89.
Similarly, exchanging one article with another one will cost USD 70.
FILMS JACKETS SOCIAL MEDIA PRESENCE:
Social media plays a part in the promotion of brands today. No new brand can make a name for itself without advertising on sites like Facebook and Instagram.
The social media handles help potential customers decide whether it's worth shopping from a brand or not.
Any brand having over 100,000 followers and good post interaction on Instagram or Facebook is usually trustworthy.
Films Jackets' website is linked to Instagram, Facebook, Twitter, and Vimeo.
It's good to see that the brand cares enough to create social media handles, but the number of followers does not leave a good first impression.
On Instagram, Films Jacket has over three thousand posts, but the number of followers is just above one thousand.
On Facebook, the total number of likes is three. No one interacts with the posts, and the reviews page is also empty.
The Twitter account is no better. Although it has been around since 2016, the number of followers is only around fifteen hundred.
Films Jackets' Vimeo has also been active since August 2016 but hasn't been able to gain any fan following.
This information raises suspicion about the brand's legitimacy because even the most low-key brands have a loyal following that interacts on social media posts.
REVIEWS GIVEN BY FILMS JACKETS CUSTOMERS:
The number one priority of any business is customer satisfaction.
Poor quality products and customer service lead to a company's most tragic dream- low ratings and bad reviews.
Films Jackets' website allows buyers to write reviews about the products, but those comments can easily be modified.
So, to find out how good the brand is at what it does, we decided to go through other reviewing websites.
On TrustPilot, we found fourteen reviews about Films Jackets. The brand has 2.4 stars with 21% excellent and 79% poor reviews.
Let's find out what the buyers like and dislike about the brand that claims to excel in making high-quality jackets.
Most of the buyers complain about the wrong size shipped by the brand.
One buyer wrote that the jacket she ordered had one sleeve longer than the other.
When she complained about it, the customer service began to make excuses and told her the product would not be returned.
Another buyer wrote about the awful size, saying if you want a large size jacket, make sure you order 3XL because only that would you.
The quality of the jackets is not that good either. Many reviews talk about the horrible quality, stains on fabric, and pockets sewn shut.
Apparently, the brand does not return the money. One buyer wrote that he returned the faulty article but never got his money back.
The latest review on TrustPilot has given Films Jackets five stars.
The buyer claims that he ordered a Martin Freeman Fargo Orange Jacket. It is his best purchase.
Complaints Board– a review that has been around since 2014 also has mixed reviews about Films Jackets.
While some buyers love their purchases and claim they fit perfectly, others complain about the awful quality and call the website a scam.
FINAL VERDICT:
Films Jackets is not a fake website because Tanco shows that the website receives a lot of traffic.
The SSL certification of the website is also valid, and the DNS filter marks it safe to surf.
Despite this, we recommend you not to waste your hard-earned money on Films Jackets as there are few things that we find fishy.
The brand's About us page claims that it has been making leather jackets since 2017, but Twitter and Vimeo accounts have been active since 2016.
Most of the reviews talk about poor quality and not getting a refund.
Not only this, although the company claims to be located in the United States, it asks the buyer to ship their return article to a different country.