Branded clothing has been around for a while. However, lately, it has been gaining more popularity and has grown into a multi-million pound-a-year industry.
The thing about branded clothing is that it is not without controversy.
Some people believe that clothes are too expensive and cannot be afforded by every person.
Others believe these clothes are made with cheap materials and are not worth the money they're asking for.
Nonetheless, everyone wants to have a couple of designer items in their closet.
To make these items accessible to a broader audience, some businesses sell branded items at lesser rates. One such business is Designer Wear.
But, the question is, is Designer Wear legit?
Let's find out together!
Company Overview
Designer wear is a UK-based online company that offers designer clothing and shoes for men and boys at discounted rates.
The company was launched in 2016 with a vision to offer customers the opportunity to shop for exclusive pieces from the best brands without having to pay high prices.
The site offers a wide range of outfits for everyone, including the latest trends in fashion such as streetwear, sportswear, and loungewear.
The products offered by Designer Wear range from high-end fashion brands like Valentino, Emporio Armani, and Calvin Klein to more affordable options like Armani Exchange and Tommy Hilfiger.
They also sell accessories for men and boys, which includes designer sunglasses, belts, bags, and wallets. You can also find designer footwear from numerous top brands on their website.
Does Designer Wear Sell Original Products?
Although at discounted prices, the company only sells original designer products. They have a wide range of items belonging to different brands you can choose from.
Every product sold by the company is genuine and of premium quality. I checked on several platforms but couldn't find anything against the brand in regard to product quality and authenticity.
The brand has placed all the products separately under their respective brand names, so finding a specific item is also a piece of cake.
What do Customer Reviews indicate about Designer Wear?
These days, people tend to trust online reviews as equally as individual recommendations. People now like to search for businesses online through various social media platforms before purchasing.
Going through firsthand customer reviews has become a compulsion more than a habit. And rightly so, it gives a pretty fair idea if the business deserves your hard-earned money or not.
Coming to customer reviews of Designer Wear, customers are generally satisfied with the quality of the products that they receive from them. The general trust score for this website is more than 90%, which is excellent.
Every social media platform where Designer Wear has its presence is enjoying raving reviews by the customers about the quality of its products.
Does Designer Wear Only Sell in the UK?
Although based in the UK, the best thing about Designer Wear is that it sells its products worldwide.
The company has mentioned different delivery packages on their website that you can avail of as per your location and how urgently you need your order delivered.
The standard shipping charges for delivery within the UK start from £3.99. On the other hand, the international delivery charges usually cost around £9.99.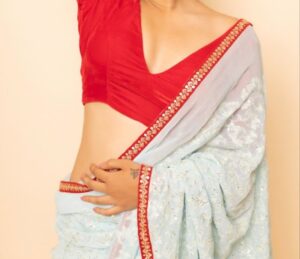 However, you need to remember that these are only the estimates, and the actual charges can vary slightly due to several factors, like peak season.
The company also allows you to track your order through the tracking number they send you via email after dispatching your order.
You can always ask for this tracking number if you do not receive it.
Do they have a Return/Exchange Policy?
A good business allows its customers to return or exchange items they are not happy with, and Designer Wear is also one such business.
While many companies have return/exchange policies, it's not always easy to avail them due to ridiculous conditions. Gladly, Designer Wear hasn't put up any such condition to be able to claim a return.
All you need to ensure is that the clothes have not been worn and the tags are intact. Also, if you wish to return an item, you'll have to do it within 14 days of receiving it.
Once you have returned the item, the business usually takes 72 hours to process your return. However, it can get a little longer, depending on how busy the season is.
At most, the business ensures to return your money within 3-5 working days.
How to Contact Designer Wear?
Designer Wear has a dedicated and very active customer support team to help you and answer all your queries in a timely manner.
You can reach customer service through various means, be it through calling, emailing, or filling up the contact form on their website.
The business is also pretty active on all the major social media platforms, including Facebook, Linkedin, Twitter, TikTok, and Instagram. So, you can also use the message option on these apps.
Is Designer Wear Website Trustworthy?
The trust score of Designer Wear's website is pretty high because of many factors. The website has an external review system along with cookie consent.
The website also has multiple positive reviews on various platforms. In addition to selling original products, the website contains payment methods that ensure you'll get your money back in case of any misfortune.
In addition, the website has been around for some years and has a valid SSL certificate approved by Xolphin.
No malware has been detected on the website for phishing activities, and it is approved as safe and trustworthy by both DNSFilter and Trend Micro.
To top it all off, the website contains the information on the physical address of the business, which enables you to reach them whenever you want.
The Final Word
While Designer Wear is not that old, it has been making its mark since its inception in 2016. The business offers a wide range of designer clothes and accessories at affordable prices.
It also offers various designs from different brands, making it easier for customers to find what they need without leaving their homes.
The company could do a little better in terms of transparency since there is no mention of how the company acquires its stock and who owns the company. However, there is no doubt that the business is 100% legit.
Thousands of satisfied global customers are living proofs that Designer Wear is not a scam and worth a try.