In recent years, there has been a dramatic increase in the number of online brands.
These brands offer a convenient way to shop for clothing and accessories, and many of them provide stylish and affordable items.
In addition, online brands often have a much wider selection than traditional brick-and-mortar stores.
This allows shoppers to find the perfect item, regardless of their budget or personal style.
As more and more people turn to the internet for their fashion needs, it is clear that online brands are here to stay.
However, this trend has also provided scammers with a perfect platform for their business.
Every other day, we learn about new online brands hitting the market. And almost all of these brands display such mesmerizing designs at steal deals, making them hard to resist.
While some people fall for these fancy images and end up ordering, the cautious ones start wondering if these brands are legit or scams.
Bella Vita Moda is also a name in the fashion world that has people confused about whether to go for it or stay away from it.
Let's take a thorough look at it to discover the truth.
About Bella Vita Moda
Bella Vita Moda is a UK-based company.
Established in 2017, the company is a luxury consignment store specializing in selling pre-owned handbags and fashion accessories from high-end brands such as Chanel, Hermes, and Louis Vuitton.
The company claims to have one of the largest collections of pre-owned luxury handbags mainly sourced from East Asia, especially Hong Kong.
In addition, the company also holds stocks in European countries, including Spain, Italy, and the UK.
The company offers an extensive range of products, and many trusted companies selling preloved handbags ask them to stock their products.
The company also claims to use autonomous authenticators while purchasing its stock. These authenticators also act as hosts for numerous other companies.
How does Bella Vita Moda Operate?
First, the company purchases the products and then keeps them stocked. They do not take consignments from third parties, and neither do they offer drop-shipping.
Once the stock is acquired, the company thoroughly inspects all products and all the supporting documents, if any.
The company also claims to examine the products for their authenticity. For this procedure, the company uses internal experts and external contractors.
These contractors are just experts in the field but do not provide any evidence or certificate to prove a product's authenticity.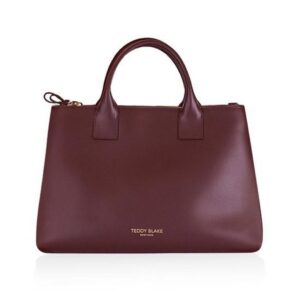 The company tries to ensure that the products are in mint condition, unused or barely used, and genuine.

The company keeps all its stocks in its depositories located worldwide. But, the biggest one is in Hong Kong, as most of the products are also acquired there.
When an order is placed on their website, the company takes the ordered item from the depository and sends it for packaging,
The company inspects for any deterioration that might have occurred in the depository and then repacks and dispatches the item.
Is Bella Vita Moda Legit?
While the company claims to be completely transparent in its dealings and compliant with the regulation, the truth is otherwise.
We have found out that the company is not trustworthy and far from being legit. Here are all the reasons that put a big question mark on its legitimacy.
The company suffers from a bad reputation. Not many people know about it, and the ones who do, do not have good things to say about it.
The internet is filled with disgruntled customers who were shortchanged by the company for losing their hard-earned money on its useless and cheap products.
The company is known to sell counterfeit products. Although it claims its products are genuine, it does not have any proof of their authenticity.
There have been many reports of customers receiving fake products. In some cases, the products were not even close to the real thing.
Some customers have also mentioned sending their received bags for an authenticity check. And guess what? The bags were confirmed to be fake.
The company doesn't respond to return and refund requests on time. In most cases, they don't respond at all.
In fact, people have mentioned that the company gets defensive and threatens the customers if they get a little pushy.
So, if you have fallen into their trap by purchasing a counterfeit product from them, you probably won't be able to return it.
This is a huge red flag, showing the company is not interested in helping its customers.
Payment Methods without Money Back Guarantee
The company offers various payment methods, but none comes with a money-back guarantee.
This is a massive problem as it means that if you do not receive your order or if it is not as described, you will not be able to get a refund.
This is a significant risk to take, especially when ordering expensive items.
Unresponsive Customer Service
The customer service of the company is very unresponsive. There have been many reports of customers not being able to get ahold of customer service.
In some cases, customers have had to wait weeks or even months to get a response. This is completely unacceptable and makes us question the legality of the company.
The company keeps changing the URL of its website. In addition, the website doesn't contain any helpful information.
Half the time, the website is entirely unresponsive and doesn't even open. No one knows who owns the company and how many employees work there.
In addition, the website has a very poor trust score on various platforms.
The Bottom Line
When it comes to online shopping, you can never guess which companies are legit and which aren't.
Checking a few things can help you immensely. First, check out the website. Does it look professional? Second, look at how transparent the company is regarding its information.
Third, read the reviews. See what customers have to say about the quality of the products and if they are happy with their purchases. Finally, trust your gut. If something feels off, it probably is.
After looking at all the evidence against Bella Vita Moda, it is clearly not a legitimate company. There are too many red flags and complaints for us to recommend it to you.
If you want to buy luxury items, we suggest you look elsewhere.