Base Fashion is a UK-based brand that specializes in kids' clothing from ages 0-16, and has been in existence since 1910.
It curates collections from the most renowned brands like Armani Junior, Young Versace, and the likes to make sure you have no less than the best for your children.
Due to the long time it has been in existence, it has built quite a strong consumer base where customers trust them enough with the authenticity and quality of the clothes they provide for their children.
To think that Base Fashion has what it takes to be the kids wardrobe statement would be the understatement of the century.
The company has only expanded ever since it ventured into the world of e-commerce, making brands of global status available for customers worldwide.
So, what makes Base Fashion so popular?
And what has allowed it to survive all these, for more than a century now?
Is it even good as people claim it to be, or has its quality deteriorated over time?
Well, I guess it's time to find out.
Base Fashion initially started functioning as a tailor shop in Birmingham, UK.
It has built a strong relationship with brands of global stature like Gucci and Armani, making their clothing lines authentic and original.
Long List Of Brands
It has quite the list of brands and styles for you to choose from, for boys and girls aged 0-16.
Due to the variety of brands they have to offer, there is a range of prices to match your budget making it an online retail site where everyone can purchase from.
They also feature a swimwear collection for children with equally good quality and design.
Casual And Formal Wear
They have a long list of apparel to choose from, including hoodies, t-shirts, polos, blouses for girls, leggings as well as outfit sets like tracksuits and jumpsuits.
Their outerwear collection also has an impressive range including coats, blazers and cute cardigans to pair your children's outfits with.
Back To School Collection
Their shoe range also includes school shoes and have an exclusive Back to School collection, with all your child's schools necessities including back packs, scarves, gloves and belts for your child to take the new school year by storm.
Open To New Brands
Apart from brands that they have had a lifelong affiliation with, they also welcome up-and-coming brands to partner up with them after evaluating their quality and whether or not they meet their criteria.
This allows them maintain their standards while expanding their company to new areas and base line to new brands and companies.
Face Of Base
Base Fashion gives your kids the opportunity to feature in their latest collections. A permission letter is needed by the guardian as well as modelling agency if you're working with them.
All they require is self confidence and the courage you need when facing the camera. Participants aged 0-16 are welcome to apply where they will be submitted and accepted online.
Base Fashion Returns
Terms And Conditions
Base Fashion has a flexible return policy where they offer free returns to customers living in UK, Mainland as well as customers overseas minus the shipping costs.
However, they do require their product to be in a wearable condition with tags still intact and it should be unworn and unwashed.
Items that you bought on a sale have to be returned within a time period of 14 days, while full priced items have a longer span of 28 days in which you can request a refund.
No Exchanges
They don't offer exchanges so the only way you can get another item is by requesting a refund and ordering a new one from the site.
All orders delivered outside UK will require the due custom fees to be paid both within and outside UK.
The Procedure
You'll have to fill in the return form, mentioning the item that you want to return, and the reason behind it.
File the package to your local courier and post it to their address in UK.
This applies to both local and overseas customers. Local customers can visit their store in the UK, where they require the original receipt of your order.
They request their customers to give them 5 days to process their refund. If it exceeds this time limit you can contact them on their email address or phone number they have provided on their website.
Base Fashion UK
Origin
What started as a tailor shop for men ended up as a luxury retail brand for kids, Base Fashion has taken quite a journey to begin with.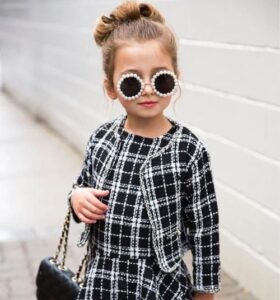 A privately owned business by the Morris family started their online adventure in 2008 where it was lauded for its great quality and authenticity in it's products.
This is the kind of trust you tend to build up with thorough persistence and hard work for long years.
Evolution
Base Fashion was at first a men only brand, where they have taken quite the turn and it was in 2010 that they first launched their girls collection, taking their business to new heights.
Since then they have never looked back and continue to do what they excel in, selling children's clothing from renowned brands to make them available to the masses in relatively low prices.
Brick And Mortar Stores In the UK
They have five stores in the UK, in different locations including Westfield London, Stratford and their latest Birmingham store which has gained the most popularity out of all their hardware stores.
They also relaunched their store on Lakeside, where it all began and continues to gather loyal customers.
Is Base Fashion Legit?
Being among top-notch stores for fashion, stalling luxury brands since its start for more than a century now, should be enough proof of them being legit, don't you think?
Their website seems pretty legit, too with the traffic it continues to gather, as well as the information they have listed out on their website on pretty clear terms.
You can contact them for further information or visit their website for further validity. If you're feeling brave, give their clothes a try, for your children. The majority says you won't be disappointed.