Skulls were taken as a representation of death and gloominess in olden times.
However, with the change in time and people, they are no longer limited to the dark side.
In today's world, they are a representation of wisdom, strength, bravery, and quirky fashion.
Skulls are most used by people who are inspired by the Gothic culture or those who want to showcase a unique fashion sense.
Having a unique kind of attractiveness and meaning behind it, many companies have incorporated skulls as their logos.
Continue reading this article to find out about clothing brands that use skulls as their logo.
Hydrogen
Hydrogen is a world-known luxury sportswear brand.
It specializes in manufacturing high-quality sportswear with innovative and unique designs for men and women.
Hydrogen's prices are very reasonable compared to the quality and the brand name that they provide.
The brand's name was inspired by the thought that hydrogen gas would be the future of fuels.
The skull used in the name signifies the daringness of the brand.
Since its inception in 2003, Hydrogen has proven itself to be a brand of quality and has managed to remain the absolute favorite of today's youth.
Check out their website: https://www.hydrogen.it/
Shop Calavera
Shop Calavera was established by Karlis and Julian in 2019 after their unsuccessful attempts to find an apparel brand best suited to their taste.
Today, Shop Calavera is known for its bright, vibrant colors and styles with powerful messages.
They have successfully incorporated Latin American culture into their funky styles.
Apart from clothes, they also sell accessories and mugs, all at very pocket-friendly rates.
The best part about this brand is that they offer free shipping all over Canada and America.
Check out their website: https://shopcalavera.com/
Psycho Bunny
Psycho Bunny specializes in making apparel for men, women, and for all those who aren't afraid to showcase their identities and their true self.
They manufacture clothes of the best quality with witty designs.
The prices at Psycho Bunny are reasonable and fair in accordance with the quality and designs of the clothes.
They offer free shipping on orders above $100 across the US with a free return policy.
Psycho Bunny's logo, the skull of a rabbit above two crossed bones, signifies the individuality of both the brand and the one who wears it.
Check out their website: https://www.psychobunny.com/
Skull Flow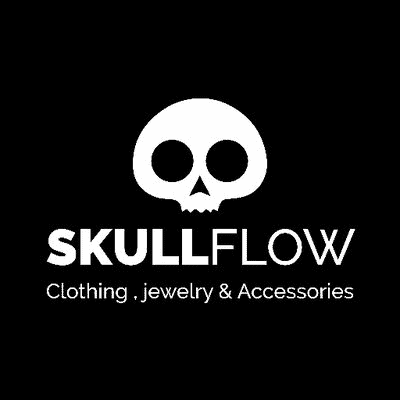 If you are a fan of gothic, deathly culture, Skull Flow's the brand you'd want to visit.
They have a large collection of goth-themed apparel, jewelry, sunglasses, belts, and other accessories.
Blouses, t-shirts, corsets, leggings, pants, skirts, and coats are among the many other things found at Skull Flow.
Their products are claimed to be of top-notch quality with very reasonable prices.
They also offer special discounts and incentives to wholesalers and customers who buy in bulk.
Apart from that, they also have a policy of buy two get one free.
In case one isn't satisfied with products from Skull Flow, they can even demand 100% of their money back within sixty days of purchase, with no questions asked from the other side.
Check out their website: https://www.skullflow.com/
126 Clothing
126 Clothing has had a knack for designing and manufacturing streetwear and apparel since 2014.
Most of 126 Clothing's collection is inspired by hardcore music and lifestyle.
They ensure that all of the materials used in their productions are tested and of the best quality.
They also have a whole collection of apparel made from organic and recycled materials.
126 Clothing offers a large collection of t-shirts, hoodies, jackets, shorts, headwear, and many other accessories for men, women, and children.
The prices at 126 are quite reasonable when compared with brands supplying similar kinds of apparel.
However, many aren't very happy with the customer service and the return policy provided at 126 Clothing.
Check out their website: https://www.onetwosixclothing.com/
Black & Gold
Black & Gold was founded by Maxim Sion and Nicolas Maes in 2015.
The apparel and accessories found at Black & Gold are inspired by the Mexican tradition of "Día de Los Muertos," which honors the dead and the deceased.
They offer a large collection of hoodies, gym wear, pants, shorts, t-shirts, pullovers, shoes, accessories, and more.
All of their products are claimed to be made of the finest materials and of the best quality.
However, the prices at Black & Gold are very high when compared with other brands.
They also offer free shipping on orders above 150 Euros across the whole of Europe.
Check out their website: https://blackandgoldofficial.com/en
Everything Skull
Everything Skull is a huge supplier of apparel, jewelry, shoes, and accessories revolving around the theme of skulls.
They have a large variety of shirts, blouses, pants, hoodies, dresses, swimwear, pants, and more for men and women.
They claim to supply products of the best quality from reliable brands and companies.
The best part about Everything Skulls is that they offer free shipping on all their orders, whether national or international.
Cancellations are not possible at Everything Skulls as orders are processed immediately once received.
Check out their website: https://everythingskull.com/