Clothing and symbolism have always had a deep connection with each other.
Fashion brands have always made use of symbols to convey their brand values and market their brand identity to their audience.
Creating an easily memorable logo is one of the most difficult and important tasks in setting up a brand.
If the symbol is good, then it's easier for us to remember it and associate it with the title.
A fairly simple yet powerful symbol that is easy to remember is the lightning bolt. It's all around us.
Different brands have different depictions of the same symbol.
Some brands use it in light of the popular belief that the lightning bolt logo represents speed and power. Others believe that it is associated with rebellion and a desire to break from tradition.
In this article, we will discover and explore some brands that use the lightning bolt logo in their brands. So read on to know more about these brands.
Lightning Bolt
The lightning bolt brand has a deep association with Hawaiian surfers. The brand came into being roughly at the same time as the shortboard revolution began.
These new surfboards imbued a sense of boldness and energy in the surfers. Lightning Bolt brand aims to capture the same energy in their attire.
The brand does not just sell clothes. They believe in selling a lifestyle. It is the brand for people who believe surfing isn't just a sport. It's more than that, a feeling.
They also make sustainable clothes following their "the wave is green" initiative. The brand believes in protecting the environment and safekeeping a unique legacy.
Check out their website at: https://lightningbolt-usa.com.
STRØM
STRØM is a brand that originates from Antwerp, Belgium. The idea of the brand came to four friends that found themselves casually taking a stroll in the park.
It started in 2017. Since then, the friends have taken a keen interest in making clothes "handcrafted with love" and providing the best product to their customers.
The brand understands its responsibility to contribute to protecting the environment. They make sustainable clothing that is the least harmful to the planet.
It is also a socially responsible brand. The brand has partnered with many foundations to ensure that this responsibility is carried out.
Check out their website at: https://strom-clothing.com.
Thunderpants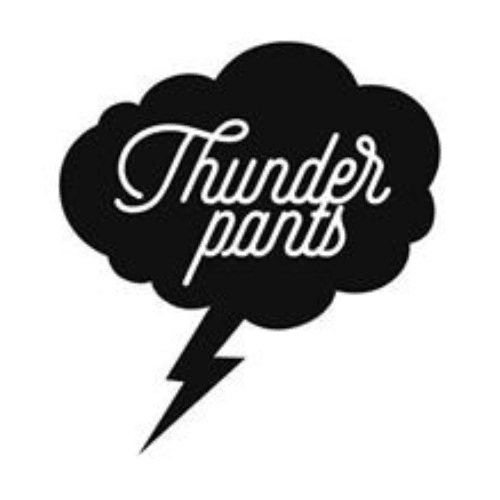 Thunderpants is a brand that aims to end the mainstream battle women face with undergarments.
The design for the ultimate underpants dates back to 1995. In New Zealand, two sisters, Josie and Sophie Bidwill, got tired of the irritating underpants and made their own comfy designs.
The brand came into the United States in 2016. This was made possible through the efforts of Celestial and Brooke. These women understood the problem women faced and chose to eradicate it.
It is a small community that cares for each other and believes in sustainable clothing and good working conditions. Their main aim is to ensure comfort, and comfort starts with underwear.
Check out their website at: https://thunderpantsusa.com.
SoCal Skateshop
SoCal Skateshop boasts of being one of the best online skate shops in the United States.
Mike Hirsch is the founder of the brand. He started the shop in 2002 in a garage. Skip a few years forward, and it became one of the biggest online skate shops.
Over the years, the brand has survived thanks to the loyalty it has shown to its customers. They simply catered to the needs of their customers. This led them to become one of the most trusted brands.
SoCal Skateshop also has tons of aesthetically pleasing outfits for you to choose from. This includes t-shirts, outwear, tops, pants, and accessories.
Check out their website at: https://socalskateshop.com.
Little Thunder Clothing
Little Thunder Clothing is an exclusive brand for kids. They offer clothing for babies and toddlers.
The founder of the brand is Shannon. A mother who was tired of the lack of modern and gender-neutral options available in the market.
The brand likes to describe itself as slow fashion. As they carefully produce select pieces with high-quality materials.
In addition to all this, the brand is also sustainable and ethically sourced and produced.
They do this by partnering with various organizations and campaigns that are doing good for our planet.
Every sale made by little thunder clothing plants a tree. 10% of their sales goes to water first.
Check out their website at: https://littlethunderclothing.com.
Thundernoise
Thundernoise is a European brand. Their motto is "athlete lifestyle clothing."
They offer clothing for both men and women. This includes t-shirts, activewear, hoodies, and shorts.
The products sold by Thundernoise are unique in their own way and are great for a Stranger Things Eddie Munson or street aesthetic.
They also sell fun, aesthetic-looking accessories that mainly consist of sticker packs.
Thundernoise also has the option of customized clothing and offers many discounts at their online store.
The product itself is comfortable, and there is no compromise on the quality of the garments as well. The average cost is $20-50 per item.
Check out their website at: https://thundernoise.eu