A horseshoe is undoubtedly an interesting choice for a clothing brand's logo.
But that's precisely how logos should be, interesting, intriguing, and eye-catching, just enough to grab your attention at a glance.
In some cultures, a horseshoe also represents good luck and is hung to cast off the evil eye.
As is commonly understood, a brand's logo is its everything. One cannot argue upon its integral role in the business.
Many people nowadays choose to buy products that have a prominent and clear picture of the brand's logo.
If you are one of those people, then make sure to give this article a read. It will acquaint you with some great clothing brands with a horseshoe logo.
1. True Religion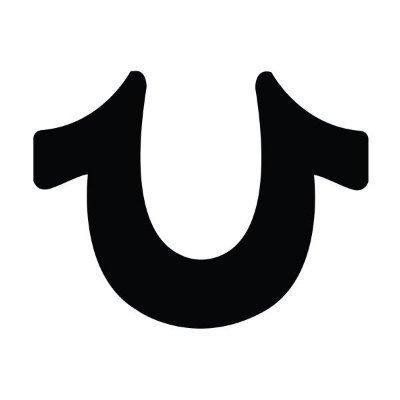 True Religion is in a league of its own in denim-made fashion items.
The company was established to revolutionalize streetwear fashion and introduces innovative designs.
Their unique brand vision helped them to stand out, and their super T stitch instantly became a hit in the market.
The brand boasts an extensive collection of designer denim jeans, bucket hats, jackets, and shorts for both men and women.
A large assortment of contemporary and vintage-inspired t-shirts in modern and simple styles are also a part of their collections.
The brand also caters to kids with cool graphic tees and slick bottoms to match their taste.
You can also buy accessories from purses, wallets, and bags to hats and sunglasses at their store.
Their iconic horseshoe logo, born from the silhouette of buddha's smile, now serves as a famous print design on several of their pieces.
Check out their website: True Religion: Streetwear | Designer Jeans & Clothing.
2. Horseshoe Boutique
The brainchild of Jill Andersen, a city girl whose soul belongs to the meadows, Horseshoe Boutique has a lot to offer.
Based in Seattle, the beautifully decorated store is guaranteed to please you with a unique shopping experience.
As the store heavily focuses on women's fashion, you can find everything from dresses and jumpsuits to tops and sweaters.
Each article is carved out of quality fabric with trendy patterns and designs. You can also shop for socks and handbags at the boutique.
The company takes pride in its styling advises and offers personal styling services to its valued customers.
You can take a simple styling quiz to make your preferences known. The staff at the boutique will then make the magic happen and refresh your closet.
They offer free shipping on all orders within the United States. You can also return products with a receipt within seven days of purchase.
Check out their website: Horseshoe: It's Finery For Fillies! – Horseshoe Boutique.
3. Cavallo
Cavallo has successfully established its name as a premium equestrian sports brand.
The company started out in 1978 to supply high-quality riding gear to professional riders. Their most well-known pieces were the riding boots.
Today, their vast collection features much more, including ankle boots, chaps, and casual shoes.
They aim to combine fashion and function in an effective manner, and their exclusive sportswear collections are a great testament to that.
The brand offers excellent quality vests, jackets, coats, and trousers for both men and women.
Other pieces such as sweats and t-shirts, socks, and accessories also form a large part of their collection.
The pieces are designed with comfort as the priority, but you will never find them lacking in fashion and elegance.
Additionally, the stores boast a fine assortment of horse fashion. Rugs, headcollars, and saddle pads, you name it, they have it.
Check out their website: Cavallo: Riding boots and riding wear
4. Chrome Hearts
Founded in the 1980s, Chrome Hearts is based in the USA. It is a luxury brand that produces a wide range of items.
The brand is home to some of the most talented fashion designers who work hard to put out amazing stuff in the market.
Their latest fashionable clothing line comprises brightly colored items, mostly hoodies and sweat, that are sure to appeal to everyone.
Although their products lean a little towards the expensive side, you should not miss out on their premium fashion items.
The brand is committed to designing clothes that are not only stylish but also durable and comfortable.
All the products are manufactured from 100% pure cotton and polyester. They are extremely lightweight, flexible, and 100% authentic.
Check out their website: Chrome Hearts Clothing: Chrome Hearts Hoodie and T-shirt.
5. Lululemon
Lululemon is part of the conversation whenever there is a mention of sportswear.
Established in 1989, Lululemon started with the production and retail of yoga pants and other yoga wear.
Since then, the brand has garnered a great reputation for its clothing.
It is instantly recognized on the streets with its logo that looks a lot like an upside-down horseshoe.
A great variety of clothing items, including leggings, capris, dresses, shirts, coats, and jackets are part of their collection for men.
They also have a dedicated activewear section for men with equal amounts of style and comfort.
In addition to this, you can also purchase other accessories such as gloves, hats, belts, backpacks, cross-body bags, and travel essentials.
Their stores are equivalent to heaven for sports enthusiasts!
Check out their website: athletic apparel + technical clothing | lululemon